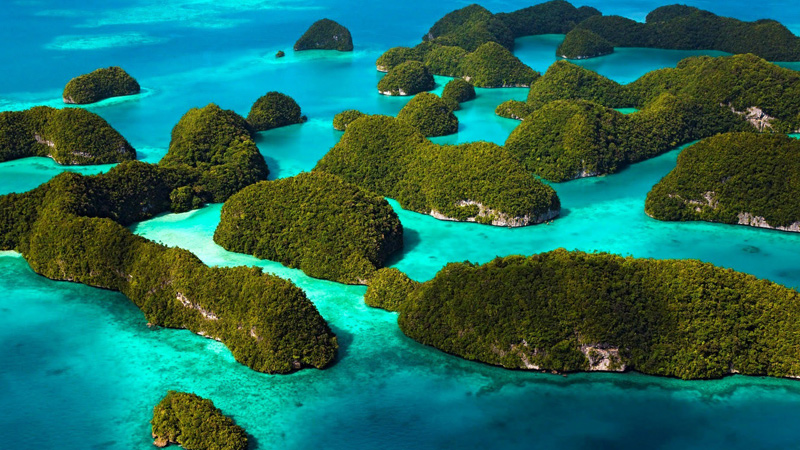 Havelock Island has phenomenal beauty. It is definitely a favourite haunt for all the travellers who come to visit Andamans. Havelock has some suitable diving and snorkelling spots and has some of the beaches that are famous worldwide for being legendary beauties. The Havelock covers an area of 35.6 square metres and has a very small population of just above 5,000.
Havelock Island is perfect combination of thick and gorgeous tropical forests, blue seas with crystal clear waters throbbing with marine life, cool white sandy beaches, fun-filled water activities and varied endemic species of beautiful birds.
How to Reach Havelock Island
Havelock Island is connected to the rest of the mainland through water way and air way. The closest international airport is the Veer Savarkar Airport of Port Blair. Port Blair is connected by air to all major cities of Indian subcontinent. Also it has a well-connected jetty, the Haddo jetty, which sees regular ships from all major cities of India.
Best Time to Visit Havelock Island
Best time to visit Havelock Island is the winter season that commences from the month of October and stretches till the month of March. Otherwise, Havelock being an island experiences maritime climate all through the year. Thus anytime of the year is suitable for Havelock visit. It should, however, be avoided during the monsoon months of June, July and August
Stay Options in Havelock Island
Havelock has stay options to all range of budget and preferences spread all across the beautiful island.
Barefoot at Havelock – This resort provides a matchless stay in the heart of ancient forests along the beautiful shores of Radhanagar Beach.
Wild Orchid Resort – It is a resort with spacious accommodation and a two-minute walk from the beach.
Emerald Gecko Resort – This beach is located near the Beach no. 5 and organises various activities such as trekking, fishing trips and snorkelling on demand.
Activities to do in Havelock Island
Havelock Island is famous for beach-combing, swimming, hammocking, sunbathing, basking, scuba diving, sea-walking, snorkelling, boat rides, surfing, fishing, watching sunsets and sunrises, elephant rides, bird-watching, swimming with the elephants, trekking, sailing, wild life observation, coral watch and kayaking.
The famous diving sites such as Seduction Point, Aquarium, Lighthouse, Jackson's Bar, Pilot Reef, Mac Point, Johnny's Gorge, Minerva Ledge, Dixon's Pinnacle and Turtle Bay are very popular among all kinds of tourists. The calm and liquid blue waters of the Radhanagar, Vijaynagar and Elephant beaches see a lot of happy tourists bathing and swimming in glory. Snorkelling and scuba diving in the shallow waters of the coral reefs can prove to be a lifetime memory. Watch the strange ways of the underwater world with your own eyes. Watch the blue waters come alive with hundreds of strangely beautiful sea creatures.
The elephant logging in Havelock Island is also interesting to watch. The diligent and obedient elephants entertain the guests with an allowed peep at their daily rituals of bathing and swimming in the seas.
Bird watching forms another special attraction of Havelock Island. The white-headed mynahs and the chiselled woodpeckers are a delight to ornithologists. The olive-backed sunbird, the fulvous-breasted woodpecker and Andaman swallow are fun watching.
Kayaking and big game fishing are getting more and more popular day by day. The various coves and sheltered creeks offer plenty of safe kayaking options.
Places to visit at Havelock Island
Elephant Beach – This beach is very famous worldwide for being a matchless dive site and also for snorkelling and swimming with the fishes. It has a magnificent coral reef.
Radhanagar Beach – The most beautiful beach one can think of to spend an ideal vacation in the proximity of beauty and splendour. The white and crescent-shaped beach sets hearts on fire through the fiery glow of an enchanting sun set.
Vijaynagar Beach – This beach is situated on the eastern side of the island. It is forest covered and somewhat rocky that forms an added charm.
Kalapatthar Beach – It is another beautiful beach that proclaims nature's magnificence through sheer isolation and peace.