Andaman Honeymoon Tour Packages from Mumbai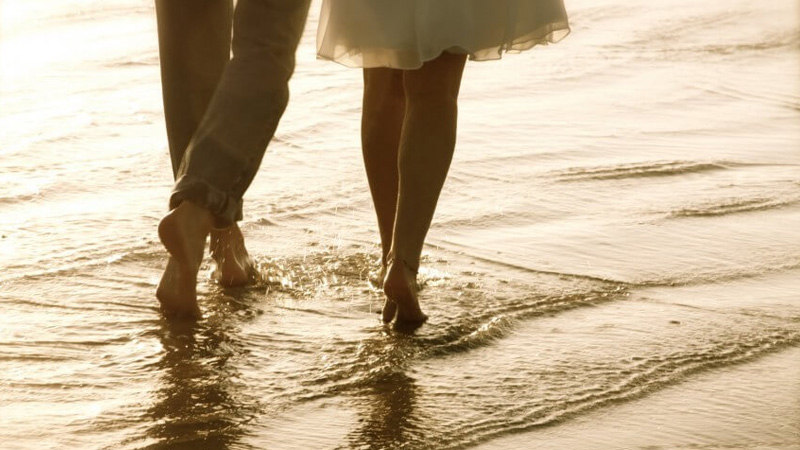 There are a lot of fun-filled adventure activities for honeymoon couples from Mumbai. Though there are beaches in Mumbai but the untouched beauty of the pristine Andaman beaches are far different from the beaches of Mumbai. The fun holidays in this beautiful destination would be about getting sun soaked in white sandy beaches and enjoying adrenalin pumping gusty water sports and sea watch.
It would be a joyous thrill to go hand-in-hand for a long solitary and romantic strolls along the cool breezy beaches watching the beautiful sunrise or the dusky sunset. The honeymoon couples can choose from the bustling tourist spots of Ross Island, Neil Island or North Bay Island. Or they can opt for the more romantic and serene beaches of Havelock Island and Viper Island.
Andaman has a lot in store for the honeymoon couples who would get thrilled by the deep sea diving, the snorkelling and scuba diving adventures, the glass-bottom boat rides, the parasailing, the night beach walks and exclusive beach dinners. Trekking, hiking, kayaking, beach bumming, bush walking, swimming are among the cool favourites among the young and adventure-seeking honeymoon couples coming over from all corners.
Watching the musical show exhibiting the historical saga of the freedom fighters is a treat for the young couples. The honeymoon packages can be customised to suit the specific needs of the tourists. The honeymoon couples can think of visiting the popular Corbyn's cove Beach or the Chidiya Tapu, or the remote Baratang Island or the mind-blowing mud volcanoes off the coast of Baratang Island. They can also opt for exploring the dense deep mangrove forests or the mesmerizing Parrot Island. The virgin beauty of the reclusive islands provides an untainted peace for mind and body.
There are quite a few flights from Mumbai to Port Blair by service providers such as Air India, Jet Airways, Spicejet and GoAir. To reach this exotic and thrilling destination of the unique combination of turquoise beaches and pristine islands there are various flight options. The travellers can customize and design hassle-free packages for honeymooners. The entire package with all stopping points and destinations are verified and reviewed by travel agents who have already been trust-voted.
A planned tour package with the lacing of the best and fair deals and best of customer experiences for honeymoon couples should be the ideal honeymoon trip planning. Far away from the maddening crowd and bustling concrete jungle Andaman with its secluded beaches in the Lalaji Bay Beach in Long Island, Ross and Smith Island Beach, Amkunj Beach at Rangat, Wandoor Beach with beautiful sparkling waters and gentle waves and blue-green waters are a treat to the senses. Grab the best deals among the Honeymoon tour packages from Mumbai by planning way ahead. This will also get better deals in Airfare Packages.