Andaman tour packages from Bangalore
Mini Andaman Tour from Bangalore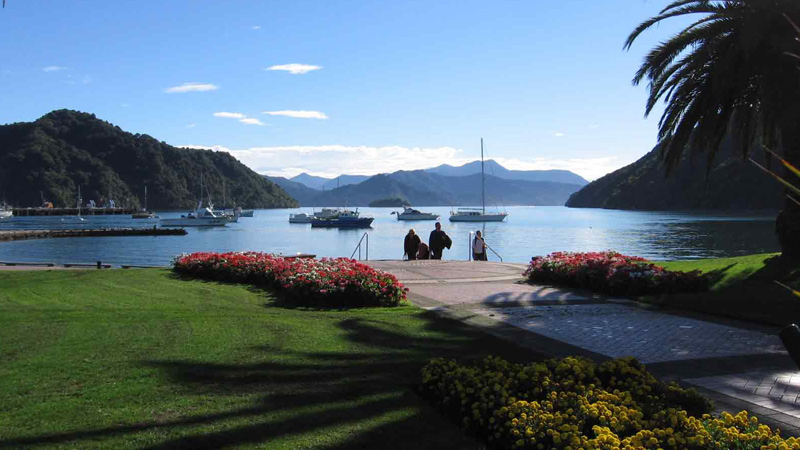 Celebrate love and family bonding in Andamans by planning a short vacation from Bangalore. Here's an Andaman itinerary covering only the hotspots.
Magical Andamans tour from Bangalore
Port Blair – 3 nights (Cellular Jail, Ross Islands, North Bay Islands)

Diglipur – 2 nights (Baratang limestone caves en route, Ross and Smith Islands)
Havelock Holiday tour from Bangalore
Port Blair – 3 nights (Cellular Jail, Corbyn's Cove Beach, Chidiya Tapu)

Havelock – 2 nights (Radhanagar Beach, Elephant Beach)
Thrilling Andamans Tour from Bangalore
Port Blair – 4 nights (Cellular Jail, Chidiya Tapu and Wandoor Beach, Jolly Buoy and Red Skin Islands, Mount Harriet excursion)

Baratang – 2 nights (mud volcano, limestone caves)
The enchanting escapades of Andamans for tourists planning from Bangalore
Saddle Peak National Park – Set up in 1979, some of the interesting animals that can be spotted and enjoyed viewing are the thrilling wild pig, beautiful hill mynah, graceful Andaman imperial pigeon, water monitor, dolphins, whales and the Saltwater crocodile. Among other birds we have Andaman crake and teal, also the grey teal, brown coucal and white-headed starling, Andaman wood-pigeon and cuckoo-dove.

Saddle Peak can be reached via ferries from Port Blair. Other major attractions nearby are Ross and Smith Islands, Diglipur (5 kms away), Port Blair (300 kms away) and the mud volcanoes of Baratang. The Island has a hot and humid tropical climate and is a favourite among trekkers.

Saddle Peak National Park has a freshwater pool that supplies water to Diglipur. The forest cover is thick and luxuriantly rich. There are 10 perennial streams and 132 seasonal streams inside the Park. There is an artificial vantage point created on the peak. The trek from the entry gate of the Park to the Peak is tedious and uphill and nearly 8 km long.

The North Sentinel Island – The deep dark mysteries of the North Sentinel Island remains fiercely protected and guarded. A restriction has been imposed by the Indian government that forbids outsiders to approach within a range of 3 kilometres from the islands. The North Sentinalese tribe lives a primitive life in this remote island and is one of the most isolated places on earth with thick lush mangrove forests and white milky beaches with aqua blue seas.

Nestled and protected by the isolation, the tribes do not hesitate to kill intruders. Hence the mystery of the most dangerous inhabitants lies secured as of now. You can view the beautiful green island from a distance and experience the thrill of their guarded secrets. Avail special permission to visit the precincts of the island.

Nancowry Island – This island is a part of the Nicobar group of islands and is located in the Indian Ocean. This island has an interesting history. This island along with Kamorta Island form a very unique land-locked harbour that has been described as one of the safest harbours in the world. In the olden days, thrillingly, this harbour was used as a base for pirate ships. You need special permission to visit this island.
Facts about Andamans that any curious traveller from Bangalore would love to know.
Hindi and English are the official Languages of Andaman and Nicobar Islands. , while Bengali, Telugu and Nicobarese are the other most widely spoken languages.

Port Blair is the capital of Andaman and Car Nicobar is the capital of Nicobar Island. Port Blair is the largest and the main city of Andaman and Nicobar Islands. Car Nicobar is also locally known as Malacca.

Andaman is situated towards the north while Nicobar is towards the South. Andaman and Nicobar Islands is a Union Territory. It is located at the confluence of the Andaman Sea and Bay of Bengal. Andaman Sea separates the islands from Myanmar and Thailand land masses.

Andaman and Nicobar is a group of a humongous 572 islands each one diverse and unique.

For years, Andamans was nicknamed Kala Paani (which means 'black water'). It was in 1857, Port Blair turned into a penal colony after First War of Independence of India. Cellular Jail saw the inhuman punishment meted out to the 200 initial freedom fighters who attempted to overthrow British rule as the first signs of freedom struggle. The number increased to 773 within a short span of just three months.

Andaman and Nicobar Islands have a varied and dense tropical rain-forest cover of Indian, Malaysian as well as endemic botanical strains from Myanmar.