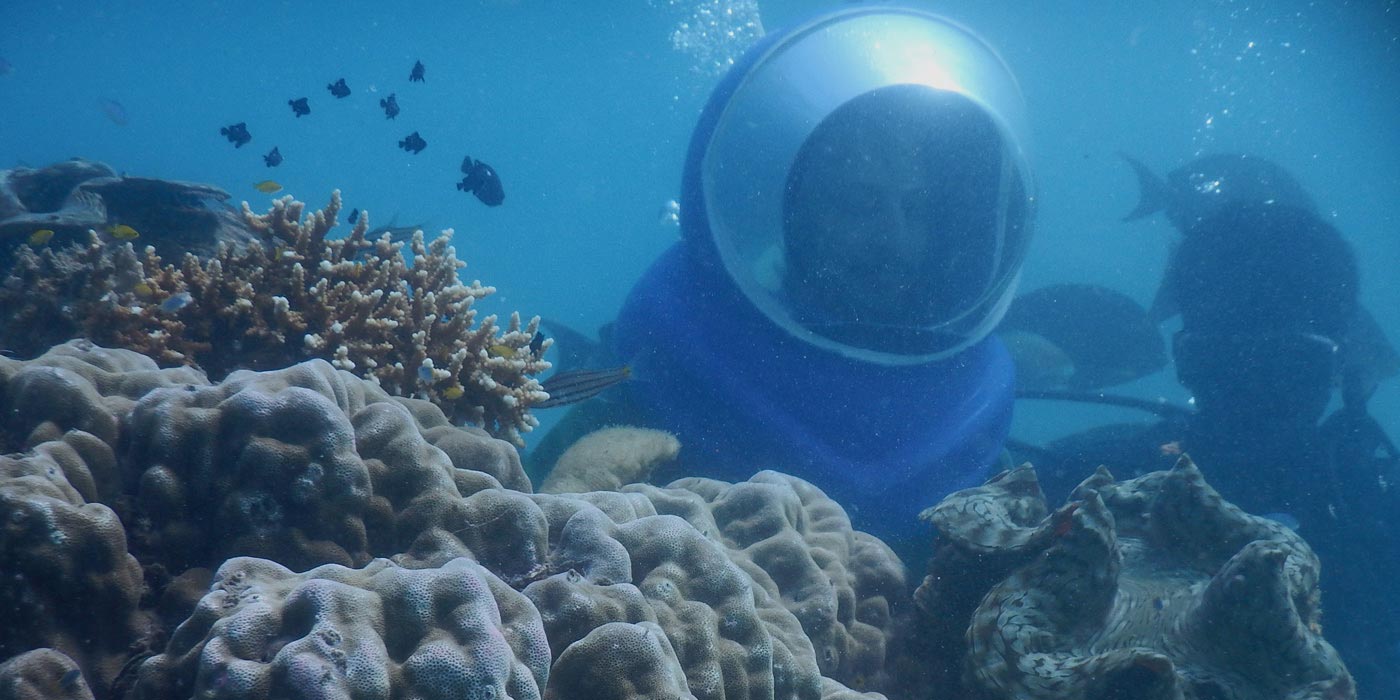 The astonishing and the alluring Andamans
The most classical crystal clear blue glassy waters that you have ever seen, defines Andamans. Andamans can easily be described as "Man's own heaven of blue."
The reef is popularly rated by the locals and Andaman admirers to be the third most beautiful and populated coral reef in the world. The temperature and the ocean currents along with various other geographical factors have over centuries built this beautiful and secret underwater world.
Why Andamans?
The famed beauty of Andamans will keep you awestruck and speechless. It is proven that Andamans is much more magnificent and alluring than what we watch in movies or television, or in discovery channel programs and tourism videos. The feel, the touch, the variety of flora and fauna in Havelock is truly incomparable. The matchless beauty has been ardently guarded and ferociously protected for ages.
The Indian archipelago consist of more than 300 Islands in Andaman alone and the remaining 272 Islands constitute the Nicobar Islands. The Indigenous tribes have been living in some parts of these Islands since 2000 years. The travellers are restricted to visit these places from a culture preservation point of view, but you can learn a lot about them at the Samudrika Marine Museum. The museum also hosts many exotic marine species and skeleton of the blue whale. If you want to go on a budget exotic tropical holiday, Andaman is the place to be. With its sparkling blue water, colourful coral reefs and white sand beaches, you get the best of views. Water sports is something you cannot miss on these Islands. North Bay Island is the best spot for snorkelling, deep diving and underwater sea-walking. A common misconception amongst people is that they should have prior swimming or diving experience for them to enjoy these water sports which is far from the truth. If still, you are not confident enough to try the mentioned water sports, you can try the Banana Boat, which is thrilling and much safer. For kids and older adults, there is glass bottom boat ride, and Cellular Jail light show is a must for all ages.
Explore Andaman with us !
Why our company for Andaman tour package
We believe in the best!
We offer the best of stays and most precious of memories to be cherished for life. We believe that our guests deserve the best of comfort and the most incredible of experiences.
We expertise in directing our valued guests to the locations of their choice and provide all necessary inputs to enjoy a hassle-free vacation. We customize the package according to the specific needs of the clients keeping in view of the specific requirements and requests.
Why would you choose Andaman Tourism
We make your dreams of an exotic vacation come true

We make your fantasy of staying in an exotic destination come true

We give you the freedom to customize your trip

We plan exclusively for you keeping in mind the specific requests and needs

We share the itinerary days before so that you can modify it according to your choice

We do the planning and budgeting for you and save your precious efforts and money

We give you a chance to sit back and enjoy a hassle-free vacation
We provide you constant support and guide you

We may even assign you a dedicated trip advisor on your request

We have a panel of tour and travel guides and experts for an overall joyful vacation

We try to solve all your queries and address all your grievances in the minimum possible turnaround time

We don't believe in hidden costs

We provide the best value of your time and money

We have a rich history of satisfied, happy and loyal customers who come to us again and again
The Andaman Islands offer a wide range of accommodations that cater to diverse preferences, from luxurious resorts to budget-friendly stays. Here are [...]
Andaman and Nicobar has an aura enveloping its realm and has the associated mystery and myths attached to its history because of [...]
Nestled in the northern part of the Andaman Islands, Diglipur is a breathtaking destination with lush green landscapes, pristine beaches, exotic wildlife, [...]