Andaman in July means rain-washed sparkling greenery that is surrounded by white sandy beaches with blue waves splashing incessantly. Visiting the Andaman and Nicobar Islands in July comes with its own set of challenges arising due to the unfavourable weather and climatic conditions during this time of year. But if you are a rain lover, then the Andaman trip in July would be a welcoming proposition for you.
Aberdeen Clock Tower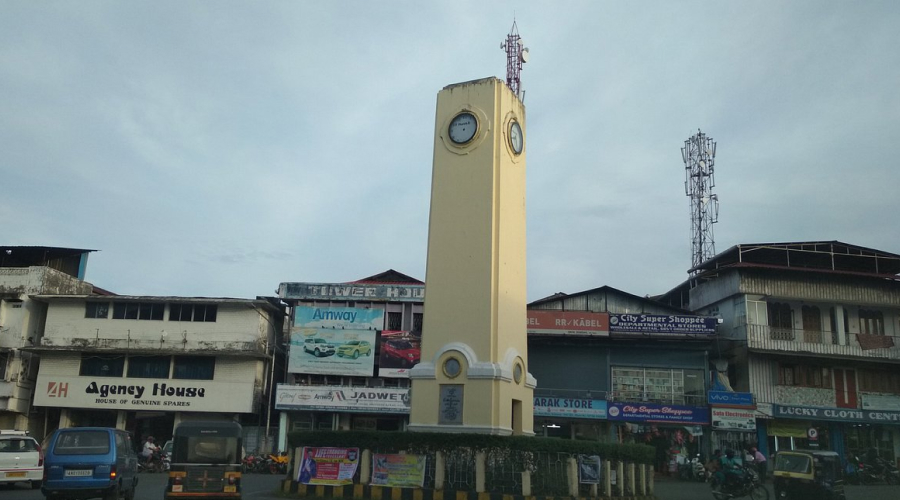 The Aberdeen Clock Tower is a beautifully designed structure with a blend of British and Indian architectural styles featuring a prominent clock at the top. The white painted tower is a prominent landmark of the town. It is situated at the centre of Port Blair, on the historic Aberdeen Bazaar Road, making it easily accessible for visitors. The clock tower was constructed during the British colonial era in 1903, in the honour of Queen Victoria's Diamond Jubilee. It stands as a symbol of the colonial past reminding us of the historical significance of Port Blair and its connection to colonial rule.
You can check our best seller Andaman Tour Packages
Chatham Saw Mill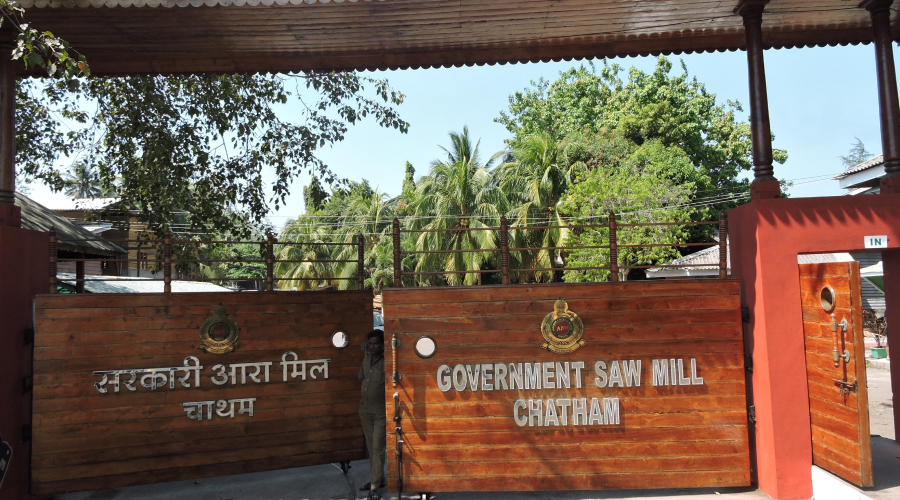 The Chatham Saw Mill is situated on Chatham Island, which is connected to Port Blair by a bridge. This Saw Mill is one of the oldest and largest sawmills in Asia that was originally established by the British in 1883 during their colonial rule of India. The mill played a crucial role in the timber industry, processing wood from the dense forests of the Andaman Islands. This mill is now a significant historical and industrial heritage site, showcasing the colonial-era industrial processes and machinery used for timber processing vintage machinery and equipment.
Murugan temple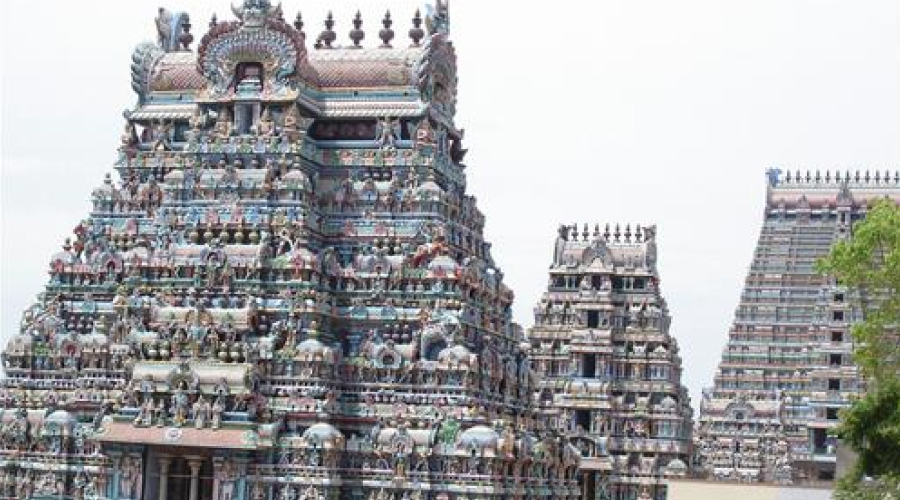 Murugan temple is a Hindu temple dedicated to Lord Murugan, also known as Kartikeya, Subramanya, Skanda or Murugan. Lord Murugan is considered the God of War, Victory, and Wisdom. This temple is a significant pilgrimage site for devotees and a place of worship, and devotees come here to offer prayers, light lamps and seek blessings from Lord Murugan. Special pujas and offerings are performed on various occasions and various Hindu festivals, including Thaipusam, Skanda Shashti, and Panguni Uttiram. During these festivals, the temple comes alive festivities.
Red skin Island
Red Skin Island is a small and picturesque island located in the Andaman and Nicobar archipelago. It is famous and close to the hearts of tourists for its natural beauty, pristine beaches and vibrant marine life. The rich coral reefs surrounding the island are rife with underwater marine life, which makes this island ideal for snorkelling and scuba diving. Glass bottom boat rides with transparent bottoms offer surreal views of the coral reefs. Permit is required to visit this island.
Anthropological museum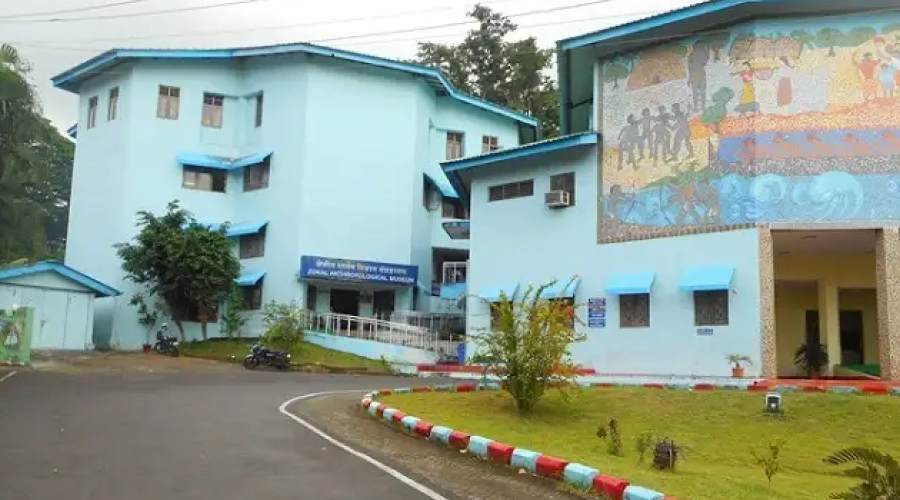 The Anthropological Museum in Port Blair displays a wide range of artifacts, handicrafts, tools, photographs, and artworks that provide insights into the indigenous tribes of the Andaman and Nicobar Islands, such as the Great Andamanese, Onges, Jarwas, Sentinelese, and others. It showcases the cultural diversity and heritage of the indigenous people of Andaman.
Elephanta Beach, Havelock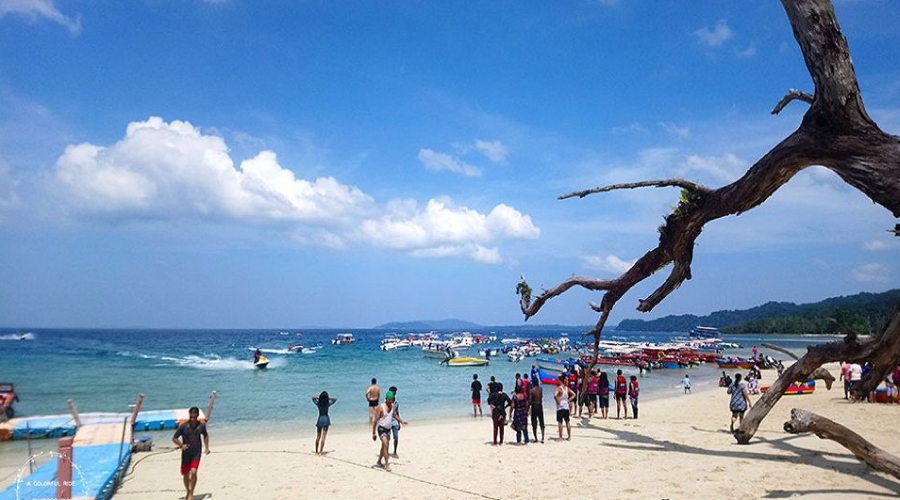 It's a popular location for snorkelling, where you can explore the underwater world and witness colourful coral reefs and marine life. You can also enjoy activities such as glass-bottom boat rides, banana boat rides and jet skiing. The local tour operators offer guided snorkelling tours to assist you in exploring the mesmerizing underwater world.
Sitapur beach, Neil Island
Sitapur Beach or the Sun Set Point Beach is a beautiful and popular beach in Neil Island. It is a serene beach that is naturally beautiful and is famed for its stunning sunsets. Watch the crimson glow of the sky as the sun set happens creating a magical and romantic atmosphere. This beach is located on the eastern coast of Neil Island and is one of the most picturesque and popular beaches on the island. The beach has sparkling white sands, flanked by clear blue waters of the Indian ocean and lined by lush greenery. The tranquil and pristine environment makes Sitapur Beach ideal for relaxation and enjoying a memorable vacation in Andaman Islands in July. The stunning landscapes, clear waters, and vibrant sunsets make Sitapur Beach a favourite haunt for photographers. Enjoy leisurely walks and picnicking.
Dhani Nallah Mangrove Nature Walk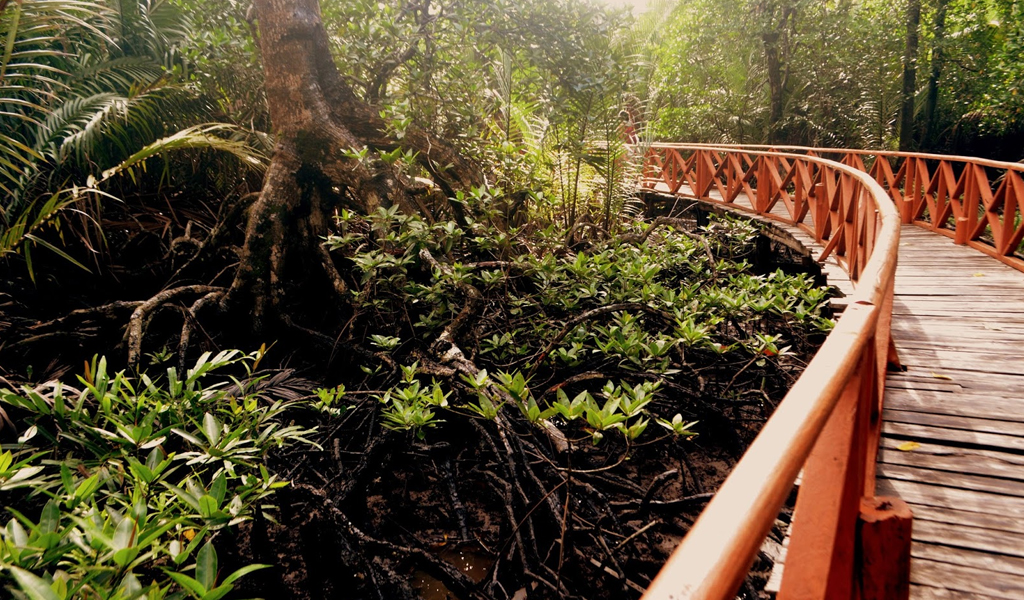 Dhani Nallah Mangrove Nature Walk lets you wander and get lost in the beauty of the dense mangrove forests near Rangat. It is a wonderful destination to experience the beauty of mangrove ecosystems and realize its role and importance of mangrove in the ecosystem. Dhaninallah Beach is serene and located in Rangat. It is an ideal place to spread your array of packed food and drinks and simply laze out by the seaside. Get relaxed and spend a quiet and peaceful day by the sea. Enjoy the gorgeous sunsets and wonder in awe at the beauty and serenity of calm seas. Responsible eco-tourism is encouraged in this region. Permits might be required to visit this part of Andaman and so contact the local authorities or your travel agent for more specific details.
July is considered very much a part of the monsoon season in the Andaman Islands. You can expect heavy rainfall and occasional thunder showers. The weather might be quite unpredictable with rough seas. As a result the water-based activities and beach combing might get affected. Due to safety reasons the inter-island transportation shall also be impacted. But visiting the Andaman Islands in July can be very refreshing with a lesser crowd and solitude amongst lush green landscapes to be enjoyed in peace. If you love rain and are prepared for some limitations and change in plans in activities and transportation, you can definitely enjoy your Andaman trip.
Some tips for Andaman Trip
If you are visiting Andaman in July, ensure that you are mentally prepared to enjoy the rains and the beauty of the islands when it gets wet and wild. But before you venture on this fun trip to Andamans in July, it will be good to keep certain points and tips in mind.
The monsoon season of July is not ideal for water sports and beach adventure activities such as snorkelling, scuba diving, boat rides, jet skiing, sea walking etc. as underwater visibility will be poor. Beach activities will also be limited or restricted due to frequent rain showers, unprecedented waves and rough seas.
July is not a peak tourist season in Andaman; thus accommodations are more readily available and at lower prices.
The monsoon season might disrupt your travel plans. For example, the ferry services between the islands might be cancelled due to rough seas and bad weather. Flights to the Andaman Islands might also be potentially delayed or cancelled.
If you do visit Andamans in July, consider indoor activities like visiting museums, historical sites and exploring the local culture and cuisine. The Andaman and Nicobar Islands have a rich cultural heritage that you can explore indoors.
Be cautious about the germs typical to the monsoon season. Drink bottled water, eat from clean and branded places and maintain personal hygiene.
Emergency preparedness is important, and it is recommended that you keep an eye on weather updates and be prepared for any potential disruptions in your travel plans. Stay informed about local conditions and travel advisories.
FAQ's
Can we visit Andaman in July?
The months from October to May fall into the category of the best time to visit Andaman and Nicobar Islands. Be prepared for rains and a warm and a humid climate in July. The archipelago of Andaman enjoys a moderate climate mostly throughout the year. Also due to rains and storms, the beach activities and island hopping might get impacted due to rough seas and unpredictable weather.
Does Andaman get rain in July?
Monsoon arrives in Andaman in mid-May, and by the end of the month of May rains start that continue through June and July. July is part of the monsoon season in the Andaman and Nicobar Islands, and it's characterized by high humidity and frequent, often intense, rain showers.
Can we visit Port Blair in July?
Port Blair as a part of Andaman receives a lot of rainfall in July. Rainfall during the monsoon can be quite unpredictable, with some days having heavy downpours and others having intermittent showers.