November is a wonderful time to visit the Andaman and Nicobar Islands, as it marks the beginning of the peak tourist season. November offers absolutely fabulous weather conditions for enjoying a long vacation in Andaman and Nicobar Islands. The monsoon season would have ended and you can expect plenty of sunshine and clear skies. Daytime temperatures typically range from 28 to 32°C and evenings are comfortably cool.
Why November is Ideal for Andaman Vacation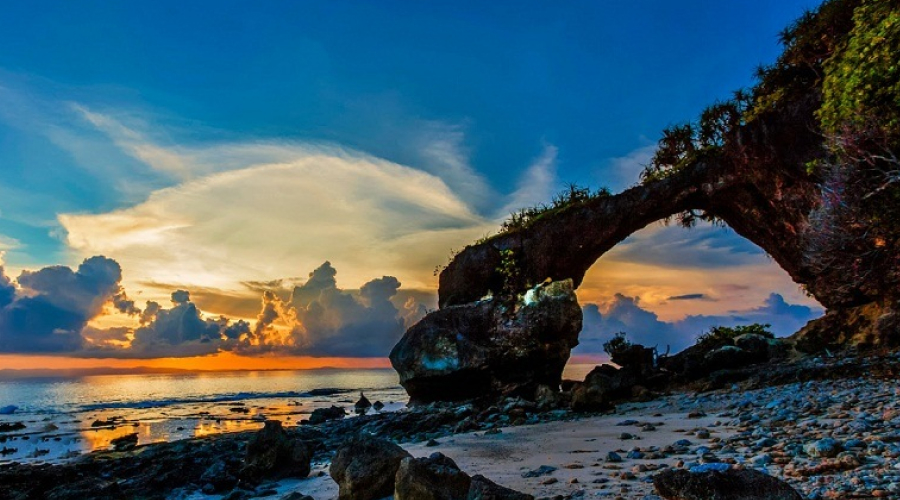 Unlike the more humid months of the year, November boasts of low humidity levels, which makes outdoor activities and exploration more comfortable. The weather is perfect for all kinds of water sports. The seas are generally calm, and underwater visibility is superb, making November one of the best months for water sports such as snorkelling, scuba diving, and swimming. For all the wildlife enthusiasts, November is a good time to visit the Mahatma Gandhi Marine National Park, where you can observe the rich marine life, including coral reefs and fish. November is also a festive month in the Andaman Islands like other places in India. The Island Tourism Festival is celebrated with various cultural events, dance performances and traditional music and ensures you get to be a part of this unique cultural extravaganza.
November is the beginning of the peak tourist season In Andaman, which lasts till April. While it's more crowded compared to the previous months, it's still a great time to visit before the holiday and year end rush in the month of December. Accommodations, flights, and activities are readily available during this month which will give you a wide range of options to choose from.
You can check our customized Andaman Tour Packages
Mahatma Gandhi Marine National Park, Port Blair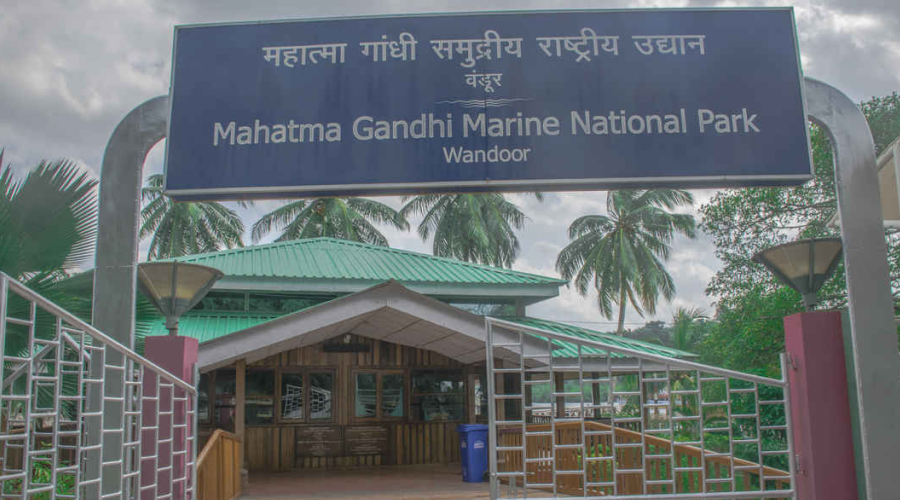 This park is located in Wandoor. It is a national park known for its rich marine biodiversity and coral reefs. Exploring this park through glass-bottom boat rides can be a thrilling experience indeed. It is located about 29 kilometres from Port Blair, is a sanctuary for the rich marine life and coral reefs of the Andaman Islands. It was named in the honour of Mahatma Gandhi and spans across a vast area of 280 square kilometres. It is made up of a cluster of islands, islets and submerged coral reefs. It was established with an aim to protect the stunning biodiversity of the region.
Corbyn's Cove Beach, Port Blair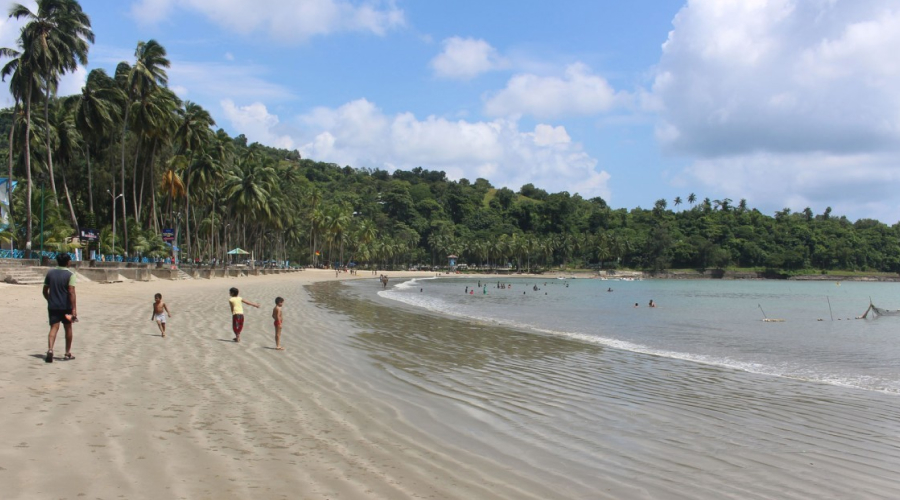 It is a popular beach located just 7 kilometres from Port Blair. This beach is a very popular attraction for people landing straight at Port Blair. It's a great spot for swimming and water sports. The beach offers a serene scenic view of the open ocean front. Corbyn's Cove beach is famous for its soft, golden sand and the gentle lapping of turquoise waters against a backdrop of neatly lined picturesque palm trees. Corbyn's Cove is a tropical paradise. The beach is known for its tranquil aura, which makes it an ideal spot for relaxation, sunbathing and leisurely strolls along the sea margins.
Viper Island
Viper Island is a significant tourist destination located close to Port Blair. Viper Island is historically significant and contains the remains or ruins of a British jail. It's accessible via a short boat ride from Port Blair. History indicates that in the late 19th century, Viper Island was home to a colonial-era jail. This jail was constructed in 1867 and was the area where convicts and political prisoners were contained during British colonial rule. It played a significant role in the history of the Andaman as a place of detention and punishment. It also offers a popular light and sound show that narrates the island's history during the British era.
Japanese Bunkers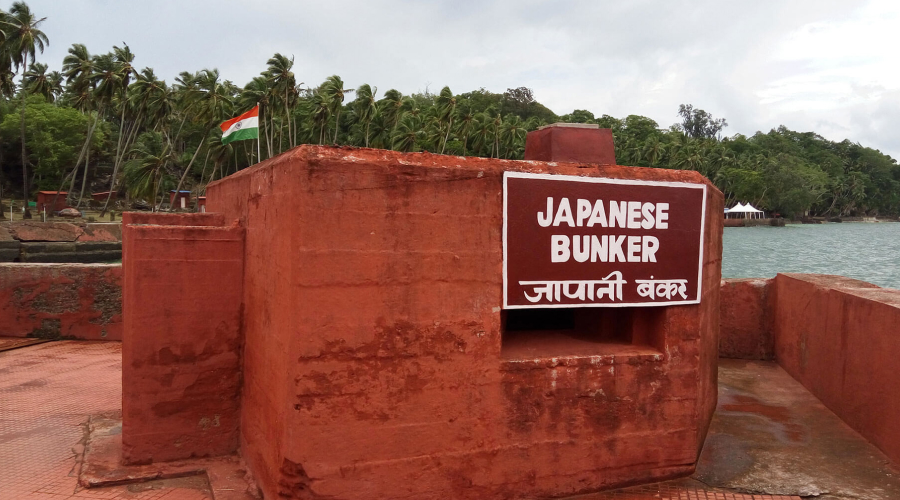 These Japanese Bunkers that are located in the forest area of Mount Harriet are remnants from World War II and offer a glimpse into the island's wartime history. These Japanese Bunkers add to the portfolio of Port Blair and offer a mix of historical, cultural and natural attractions, making it a great starting point for exploring the Andaman and Nicobar Islands. They remind us of the rich history and are surrounded by the natural beauty of the Andaman Sea.
Excursion to Havelock Island in November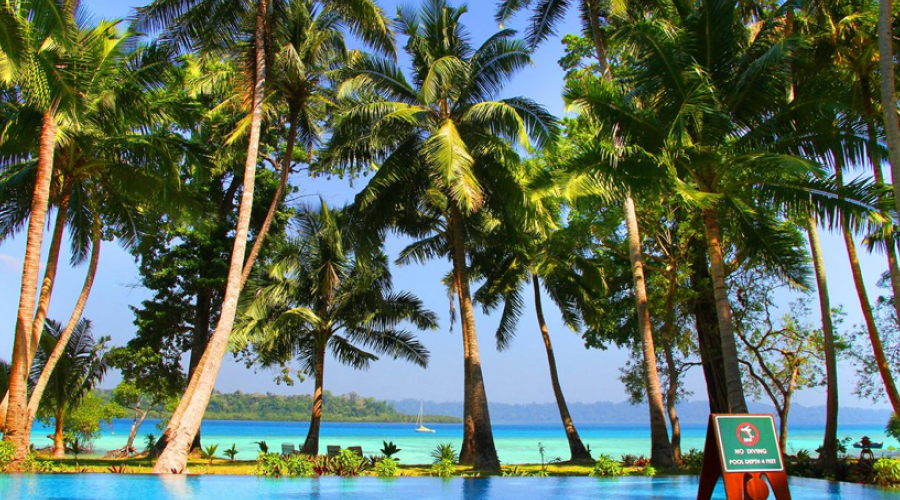 Havelock excursion while in your island hopping spree is definitely to be included in your Andaman itinerary. When we think of Havelock, we think of beauty and peace and in November, Havelock is intensely welcoming. The weather is pleasant and appropriate for excursions through the Mangrove forests, for fishing excursions out in the blue seas, for sea walking and exploring all the wondrous water sports and activities. Havelock Island is a haven for nature lovers, water sports enthusiasts, and those seeking a tranquil tropical getaway. Its natural beauty and abundance of activities make it a sought-after destination in the Andaman and Nicobar Islands.
The alluring attractions of Havelock, will include the following: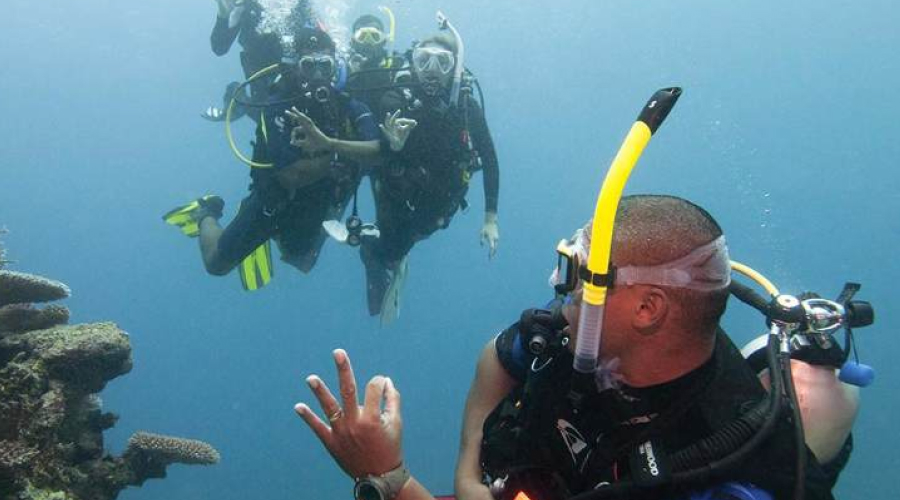 Embark on a mangrove forest exploration. Take a boat ride through the dense mangrove forests in the area and combine the double excitement of observing the terrestrial and water ecosystem together. It is also a great place for birdwatching.
Try your hand at fishing with local fishermen or take a fishing tour. It's a great way to experience the local culture.
Sea Walking and Scuba Diving is a thrill that people specially target while they go for an Andaman trip. Experience the thrill of sea walking at Havelock Island, where you can walk on the ocean floor and be close to the fascinating marine creature, enigmatic and wondrous.
Mangrove Forests: Take a boat ride through the dense mangrove forests in the area. These unique ecosystems are teeming with wildlife and are a great place for birdwatching.
Go for a double bonanza with exploring Neil island apart from Havelock for a day trip. You can even stay for a couple of nights if budget and time permits. Its serene beaches such as Laxmanpur Beach and Bharatpur Beach are mesmerizing. Neil Island is just a short boat ride away from Havelock.
Exciting fishing excursions at Havelock Island with local fishermen can be delightful. You can also take a fishing tour. This will prove to be a unique and adventurous experience and a great way to be one with the local culture.
Visit the Mahatma Gandhi Marine National Park to watch the fascinating diversity of fauna of this part of the world. This park is home to a variety of marine life and coral reefs. Enliven your thrill by taking a glass-bottom boat ride to explore the underwater world without getting wet.
Relax at the beach shacks and gaze at the seas. Relish the taste of fresh seafood and refreshing sips of your favourite drinks at the beachfront shacks. Unwind and savour the island's beautifully serene and secluded ambience.
Take a scooter or bicycle trip exploring Havelock Island and it is a great way to enjoy the hidden charm and the rusticity of the island. You can take in the island's natural beauty at your own pace.
November is ideal for sightseeing in Andaman and Nicobar Islands. With the pleasant weather, you can explore all the popular attractions and islands, including Havelock, Neil Island, Ross Island and the Cellular Jail in Port Blair. Overall, November is an excellent time to visit the Andaman Islands. The pleasant weather, clear skies, and a plethora of outdoor activities make it a prime season for tourists. It's a perfect time for water sports and exploring the stunning marine life and landscapes of this tropical paradise.
FAQs
Is it a good time to visit Andaman in November?
The best time to visit Andaman & Nicobar Islands are the months between October and May. During this time, the weather remains pleasant. It is just perfect for sightseeing, water sports and beach activities. Monsoons are better avoided due to the high tidal waves, incessant rains and strong winds.
What clothes to wear in Andaman in November?
The climate in Andaman is humid and warm throughout the year. It is advisable to carry comfortable cotton clothes while you plan your Andaman holiday packages. Also, carry loads of beachwear and swimwear as the islands offer beautiful and secluded beach fronts and most of the classy properties have swimming pools.
Does it rain in Andaman in November?
Andaman is a tropical paradise and experiences two distinct seasons. A rain-soaked monsoon season from May to September and dryer months with clear skies in all of the months from October to April. November does not get any rains usually.