Port Blair, the capital of the Andaman and Nicobar Islands, is a brilliant potpourri of history, legends, culture, natural beauty, enigma, seclusion, gorgeous beaches and thrilling activities. There is so much to look forward to when you are on a vacation to Port Blair. The trip to Andaman and Nicobar will start straight with Port Blair since the connection to the outer world for this archipelago by air is through the international Veer Savarkar Airport that is located in Port Blair. Port Blair offers a variety of attractions and activities and is an ideal vacation destination for all ages and for all types of visitor and tourists. Port Blair offers an interesting commingling of history, natural beauty and cultural experiences, catering to various interests of travellers visiting the Andaman Islands and none of the facets can be left aside. The experience of Port Blair shall be incomplete without the following scope of fun and activities not being included in the itinerary.
You can also check Andaman Tour Packages
Historical Places you should visit in Port Blair
1. Cellular Jail: National Memorial
The Cellular Jail, constructed by the British in the late 19th century, served as a colonial prison for the exiled political prisoners. It is a significant landmark in India's freedom struggle. The prison complex comprises several wings radiating from a central watchtower, designed in a radial pattern to wilfully segregate the inmates and prevent communication among them. Individual cells, known as 'cells with solitary confinement,' were built to isolate and break the spirits of prisoners. The evening sound and light show narrates the saga of India's freedom struggle and provides valuable insights into the jail's history and the experiences of the prisoners. You can also view photographs, sculptures and artifacts depicting the harsh torture faced by the inmates and learn about the lives, sacrifices and struggles of the freedom fighters who were imprisoned here to get inspired and be proud of our national heroes.
2. Colonial Ruins of Ross Island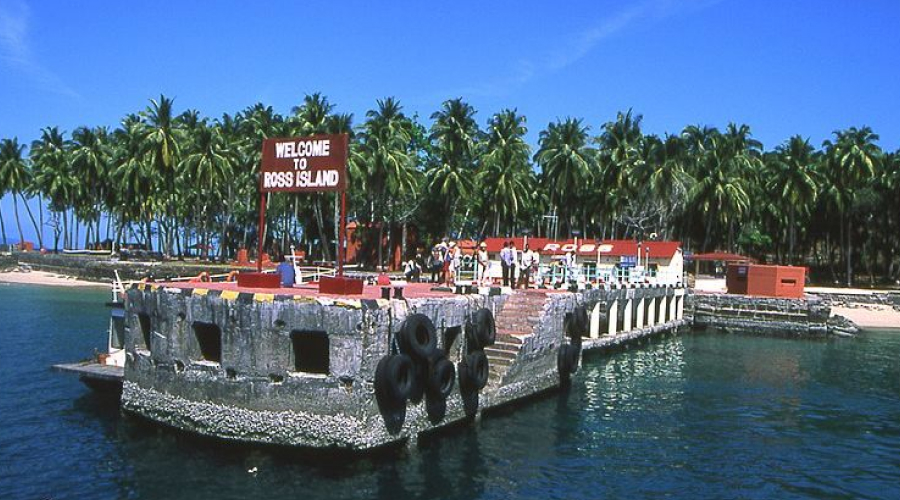 Ross Island bears the remnants of British colonial buildings, including churches, a ballroom, officer quarters and administrative buildings. A sojourn of Ross Island will not only give a feel of peaceful nature and beauty, it will also take you to a journey of historical exploration through the ruins of British-era buildings for you to enjoy a glimpse of the island's history and the legacy that is attached to it. The remnants are so poignant that they evoke images of the yesterday years of war and the incessant struggle for freedom by the Indian national freedom fighters. The museum showcases photographs and artifacts that narrate the island's history, highlighting its role as the administrative headquarters during British rule. It also displays furniture, photographs and documents belonging to the island's colonial era. Enjoy the picturesque landscapes, lush greenery and scenic views that Ross Island offers to its eager visitors. Watch deer, peacocks and various bird species roaming freely on the island, adding to its natural charm. The evening light and sound show recounting the island's history and its significance during the British era, including the challenges it faced will complete your experience.
Nature Tourism in Port Blair
1. Chidiya Tapu
Also known as the "Bird Island," Chidiya Tapu is a great place for bird watching with numerous bird species to spot and also for watching the sunset. The name itself implies that the place is famous for bird watching. This place attracts tourists for its fresh greenery, rich biodiversity and captivating coastal landscapes. It is located at the southernmost tip of the South Andaman Island, which is at a distance of about 28 km from Port Blair. Chidiya Tapu is also famous for stunning sunset views, offering moments of solitude against the backdrop of the azure endless seas. bird enthusiasts and photographers capturing the beauty of the feathered inhabitants. Reaching Chidiya Tapu by road from Port Blair takes about an hour's drive. Plan your visit in the evening to be an awestruck witness to the beautiful sunset. This place is unique and is an ideal spot for relaxation and exploration amidst the natural beauty of the Andaman Islands.
2. Mount Harriet National Park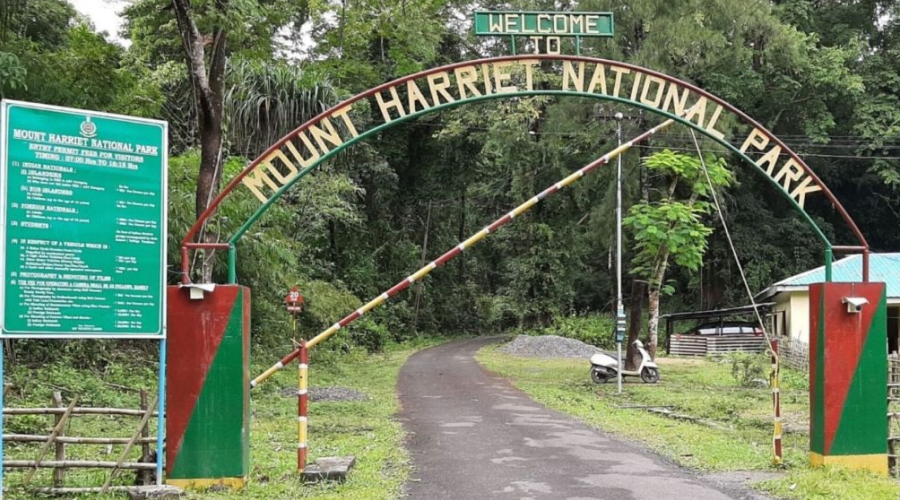 Explore the lush greenery and take in the vibes of nature's freshness. Embark upon an adventurous trek and enjoy panoramic views from Mount Harriet. The park offers trekking and hiking opportunities for adventure enthusiasts. It is a haven for butterfly and bird watchers. It is an ideal destination for nature enthusiasts and for those seeking outdoor exploration in the Andaman Islands. It is located approximately 15 kilometres from Port Blair. The park's diverse ecosystem makes it the home to some unique species of plants, birds and animals, including butterflies, deer and endemic birds. Mount Harriet National Park is thus a wonderful sagacious blend of trekking adventures, scenic beauty and wildlife watch.
3. Munda Pahad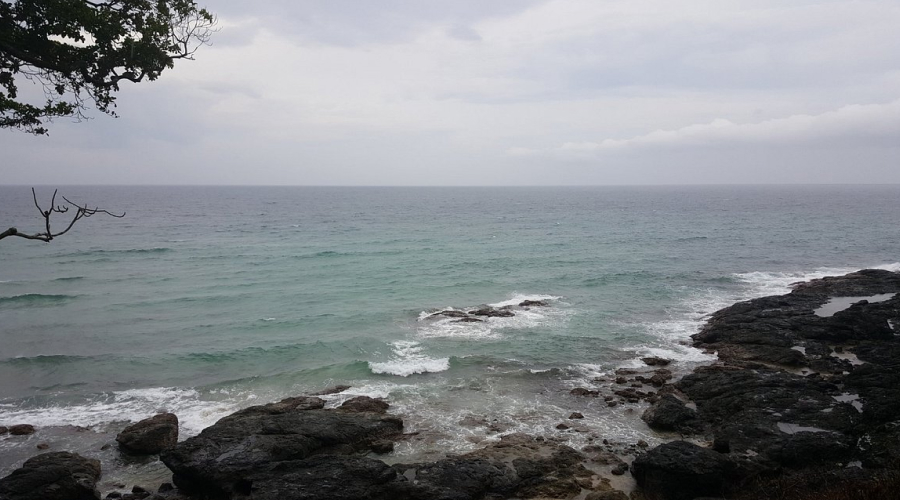 Munda Pahad also known as Munda Hill is one of the hidden gems in Port Blair. It offers panoramic views of the city, the Bay of Bengal and the surrounding islands. The hike to the top can be completed without much effort and you can enjoy the beauty of lush green forests while on your hike up.
Adventure Tourism in Port Blair
Water activities form a major attraction for travellers and tourism planning a vacation of Andaman and Nicobar Island. When you land at the Veer Savarkar Airport at Port Blair, your clock starts ticking, and your fabulous fun filled vacation days come to life. Port Blair in itself is a hub of adventure and all your fun starts right at this very first island of your trip to the mesmerizing archipelago. Engage in water sports like scuba diving, snorkelling, and sea walking available at various spots.
1. Mahatma Gandhi Marine National Park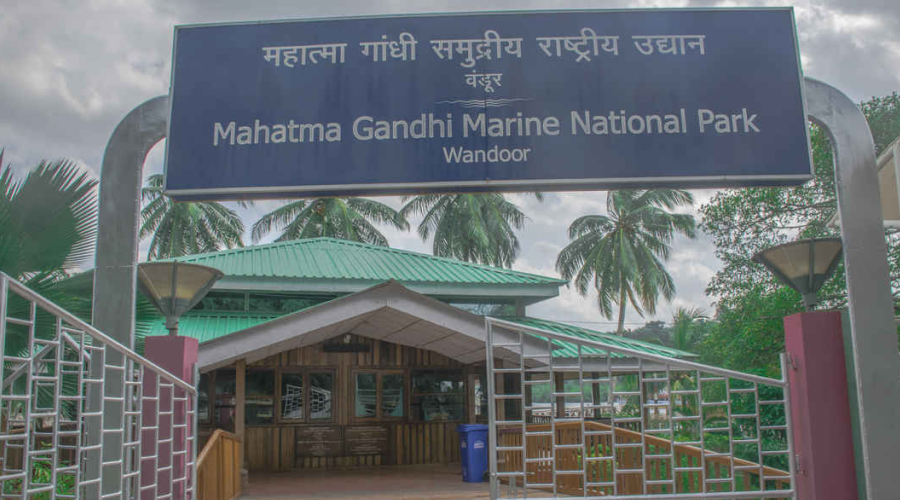 Located near Wandoor, this park is perfect for snorkelling and exploring underwater marine life. Mahatma Gandhi Marine National Park is located approximately 29 kilometres south of Port Blair on South Andaman Island. Explore the thrill of snorkelling, glass-bottom boat rides, scuba diving and deep-sea exploration. The clear waters and vibrant coral reefs make it an excellent location for all underwater activities.
2. North Bay Island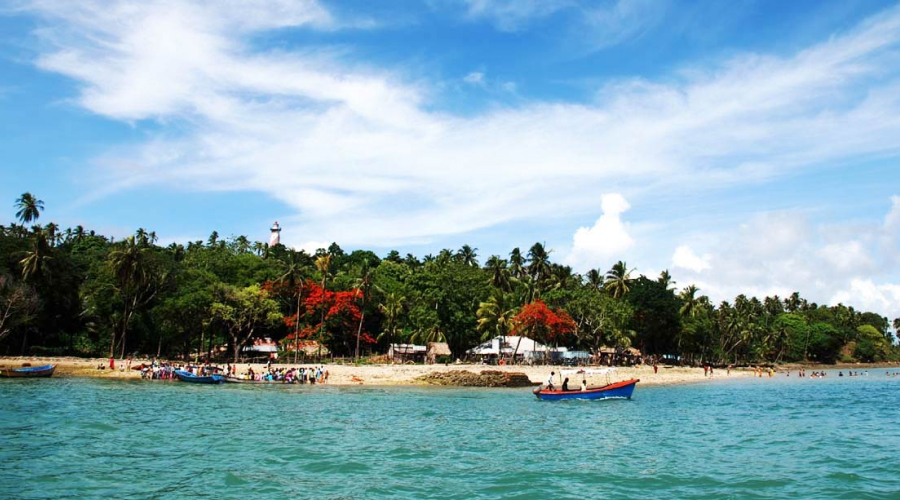 A day trip to the North Bay Island It's a popular spot for snorkelling and exploring vibrant corals and marine life. North Bay Island offers water sports and has a famous lighthouse. You can go for a memorable day trip from Port Blair and enjoy all kinds of water thrills.
3. Elephant Beach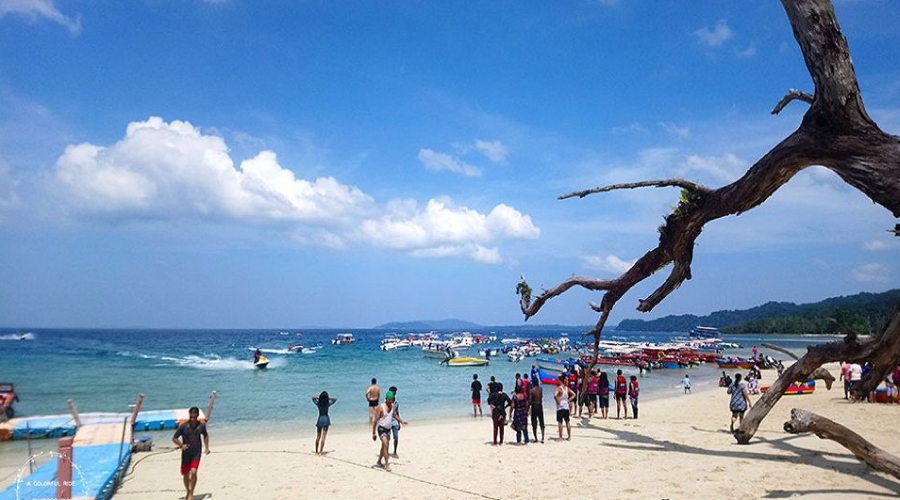 Plan a trip to Havelock Island to get a taste of the water wilderness of Elephant Beach at Havelock. Located on Havelock Island, Elephant Beach is known for its beautiful coral reefs and is a great place for snorkelling and water sports. You have some very expert and professional water sports operators who look after the safety and comfort of the adventurists to the best of their ability. Elephant Beach is located at a distance of 70 km from the Port Blair city and it takes around 1.5 hours by ferry or boat. Visibility for scuba diving is excellent near Elephant Beach and provides a richer experience than other locations.
Island Hopping from Port Blair
1. Havelock Island also known as the Swaraj Dweep
Havelock is one of the most popular destinations in the Andaman Islands. Radhanagar Beach, also known as Beach No. 7, is famed worldwide because of its breath-taking sunsets and pristine waters. Scuba diving and snorkelling are must-do activities here.
2. Neil Island also known as Shaheed Dweep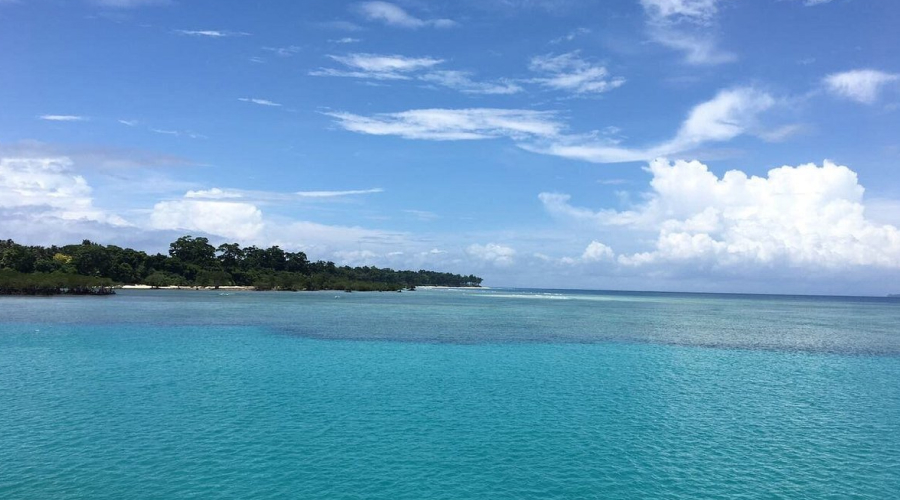 Neil Island is known for its relaxed atmosphere and natural beauty. It is now known as Shaheed Dweep. Come here to witness the glory of nature with serene, white, sparkling sandy beaches and unexploited coral reefs. Visit the island for its natural attractions like Laxmanpur Beach and Natural Bridge and enjoy the beauty of the unending seas.
3. Baratang Island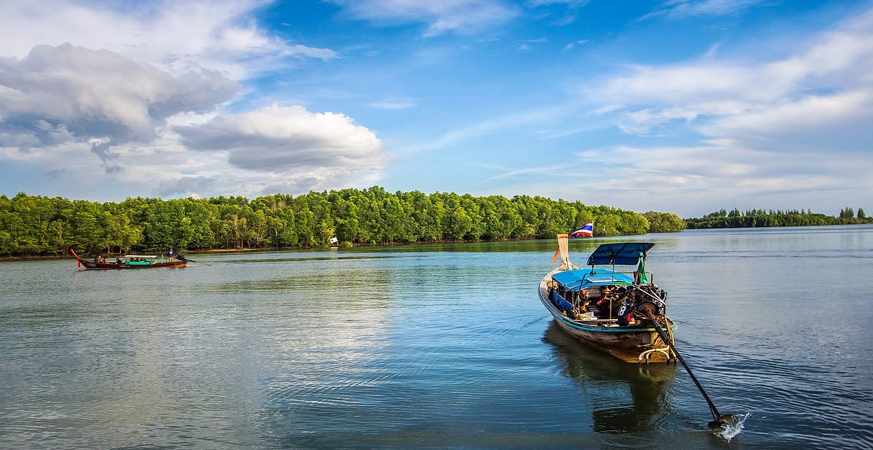 Explore the limestone caves at Baratang and experience the mangrove creeks. Baratang Island is also known as the Ranchiwalas Island. The only known existence of mud volcanoes is to be found in Baratang Island. The journey to Baratang is an adventure in itself through the fascinating tidal swamp forests is exclusive and thrilling.
4. Jolly Buoy Island and Red Skin Island
These islands are part of the Mahatma Gandhi Marine National Park and are open to tourists on a rotational basis. They offer stunning coral reefs and clear waters. The journey to these Islands starts from Wandoor jetty which is located approximately 30 km from Port Blair. These islands are open for tourists for six months a year to allow a period of undisturbed proliferation of the natural growth of corals and marine life.
5. Cinque Island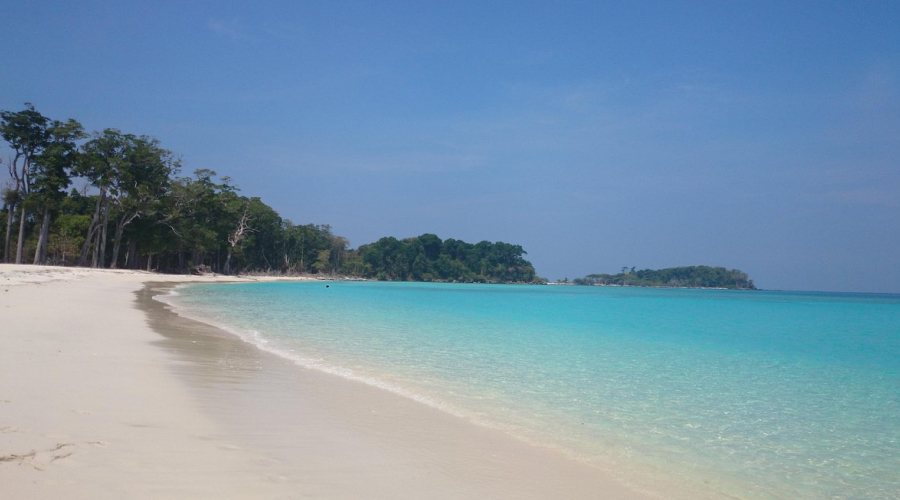 This remote island is also known as "Twin Islands" and is a stunning and remote destination for its clear waters and rich marine life, making it a fantastic place for snorkelling, kayaking, swimming and scuba diving. It is also secluded and hence an ideal location for honeymooners. It is known for its unparalleled natural beauty, crystal-clear waters and pristine beaches. Cinque Island is surrounded by the shimmering crystal clear waters of the blue seas and has lush-green jungles along the coasts. It is counted as a land of hidden treasure.
Local Tourism and Village Eco Tourism
Get acquainted with the culture and people of Port Blair, Andaman and Nicobar Islands.
1. Local Markets
Don't forget to explore the local markets in places like Port Blair and Havelock for unique handicrafts and souvenirs, which are the speciality of this region. The crafted items of coir or shells can be prized possessions. Stroll through the lively Aberdeen Bazaar to shop for souvenirs, local handicrafts, and try the local cuisine.
2. Wandoor Beach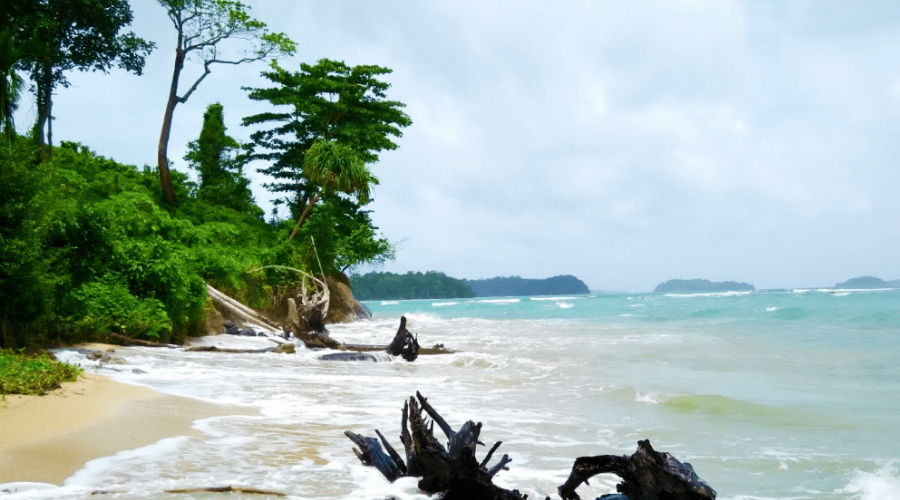 Wandoor is a small village in the southern part of South Andaman. Wandoor is known for the Mahatma Gandhi Marine National Park with its enthralling marine biodiversity. Wandoor Beach is situated at the mesmerizing South Andaman Islands. The two exotic islands, Alexandra Island and Red Skin Island, are located not far from the beach and can be reached by a boat to have an adventurous day trip.
3. Chatham Saw Mill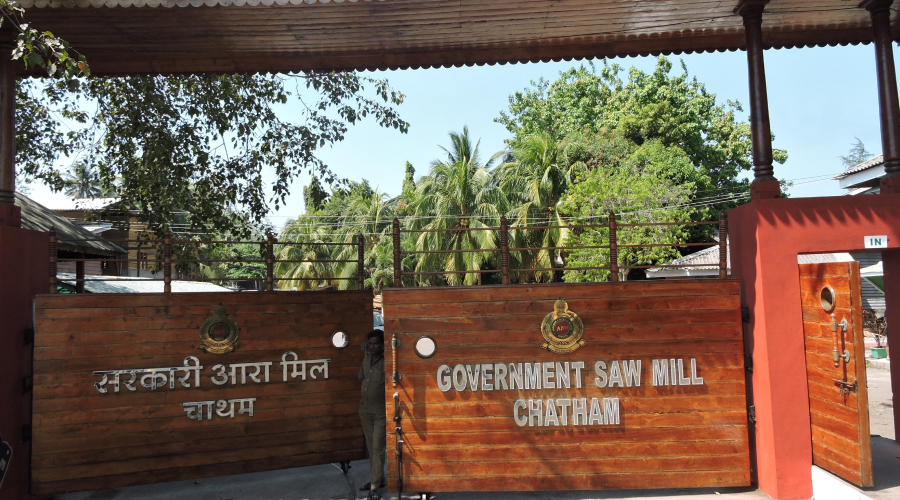 Chatham Saw Mill dates back to the 19th century. It is famous for being the oldest and the largest sawmill in the continent. Chatham sawmill provides timber for construction work that is going around throughout the island and is one of the few mills that export timber to industries and furniture units across the world. The fame of this saw mill is such that people believe that the crimson wall panels of the Buckingham Palace in London have been constructed by planks that were produced by this mill.
Get Wild and Adventurous, Relax and Enjoy in Port Blair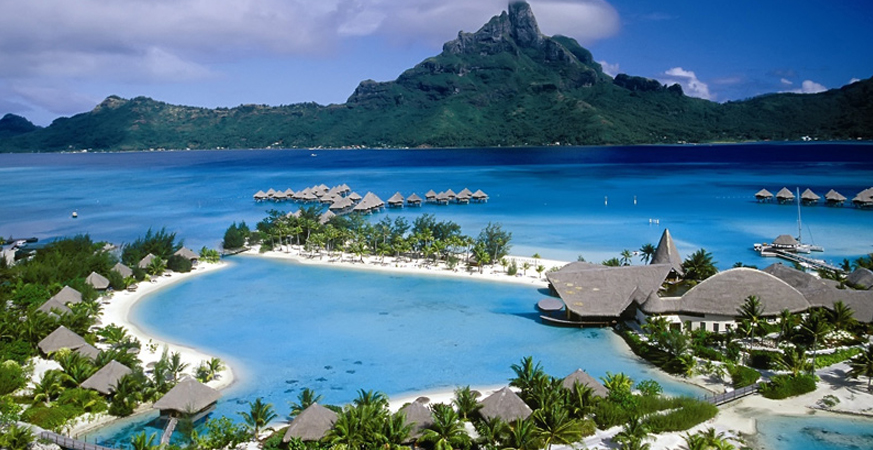 Most of the famous tourist attractions are very well accessible from port Blair. Plan your itinerary well to get the best of all aspects of Andaman and Nicobar Island as a vacation destination.
Watch the gorgeous sunsets: Andaman Islands are known for their stunning sunsets. Relax and bathe in the beauty of the sun going down over the Andaman Sea at places like Radhanagar Beach on Havelock Island.
Enjoy the taste of local cuisine: A remote and a new place to savour the local Andamanese cuisine. Drool and enjoy the excitement of fresh seafood, coconut-based dishes and tropical fruits as a part of the local food.
Adrenaline pumping activities: Enjoy trekking and nature walks by visiting places like Mount Harriet National Park and Chidiya Tapu. The wilderness and untamed nature with immense scenic charm will make your treks and walks absolutely captivating. Bird watching can be absorbing in such locations.
Practical Tips while on a Port Blair tour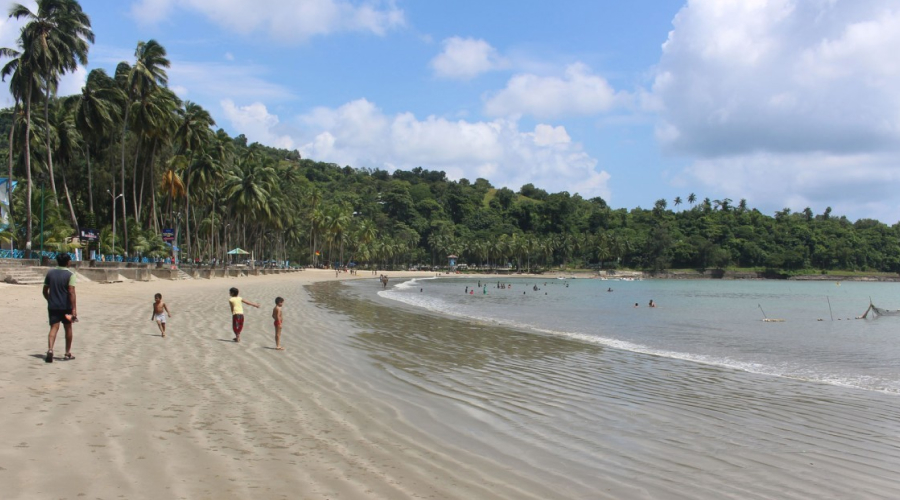 Timings: Check the visiting hours and timings for attractions beforehand.
Transport: Hire local transport or guided tours for convenient exploration.
Restrictions: Some areas are protected and access is restricted, take care to get information and knowledge from authentic sources while visiting the exotic or hidden gems in and around Port Blair.
Weather Consideration: Plan outdoor activities considering the weather conditions.