When you think of serendipity, you think of Andamans. When you think of the joy and splendour of the vast seas, you think of Andaman. Andaman is every romantic heart's sojourn, every caged soul's taste of freedom and every enigmatic mind's answer to curiosity. January is one of the best months to visit Andamans. January month gives a kick start to the dry season with the temperature ranging approximately from 23°C to 29°C. Easily escape the chill of winters by taking your dream vacation to the remote island of Andaman, nestled in the Indian Archipelago.
You can check our tailor made Andaman Tour Packages

Andaman weather in January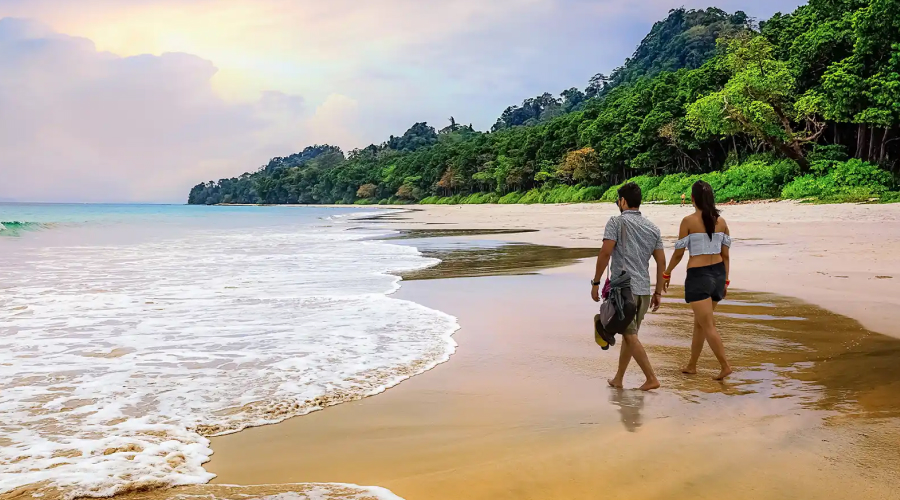 We all know summer months are ideal for visiting Andaman. But since Andaman has maritime climate and weather is pleasant all through the year, January too is a perfect time for visiting Andaman. Whether it is enjoying the thrill of adventure sports or going around for plenty of sightseeing tours, January is the perfect month for experiencing a joyous vacation. January is the month when it is comparatively dry after the winter or retreating monsoons. Temperatures remain pleasant with a maximum temperature of 29°C and a minimum of 23°C. This is followed by the month of February with the highest temperature of 30°C, and a minimum of 23°C as per Andaman standards.
What to pack for Andaman in January
Andaman being closer to the tropics has a humid and warm climate almost throughout the year. Comfortable cotton clothes are preferred when you plan your Andaman Holiday Tour. Trendy swimwear is a must when you pack your bags for Andaman tour as the islands offer plenty of sea and ocean and cool and peaceful beaches to relax and swim. Most of the premier resorts of Andaman Islands offer swimming pools to enjoy the tempting weather.
Also, include in your packing list a range of items that you usually need while visiting a beach located close to the tropics.
Light cotton clothing, sarongs, sun dresses, light shorts or pants, light shirts
Sunglasses, hat or cap to protect your face from the sun.
Swimsuits, shorts, floaters
Smart casuals for special evening dinners
Flip-flops, slippers and comfortable hiking and walking shoes
Comfortable sleepwear
Umbrellas
Sunscreens, mosquito repellents, first-aid and basic medicines
Cellular Jail, Port Blair
Cellular Jail in Port Blair is the perfect place to show your respect to the freedom fighters who gave our country independence from the Britishers. Cellular Jail was notorious during British times for its Kala Pani ki Saza. Spend some time in this historically important place where you get to know the story of torture and hardships faced by the Indian freedom fighters as they vowed to free India from the clutches of the tyrant rulers. Cellular Jail in January is ideal for visiting where you can enjoy the evening with the mesmeric and hypnotic Light and Sound Show in the premises. The deep voice of the great Indian actor of the yesteryears, Amitabh Bachchan resonates as you watch the painful and tragic stories of the atrocious treatment our freedom fighters had to bear when they raised their voice for their own rights in their own country. The open air setting shall make the evening joyful amidst pleasant weather.
Turtle Nesting, Havelock Island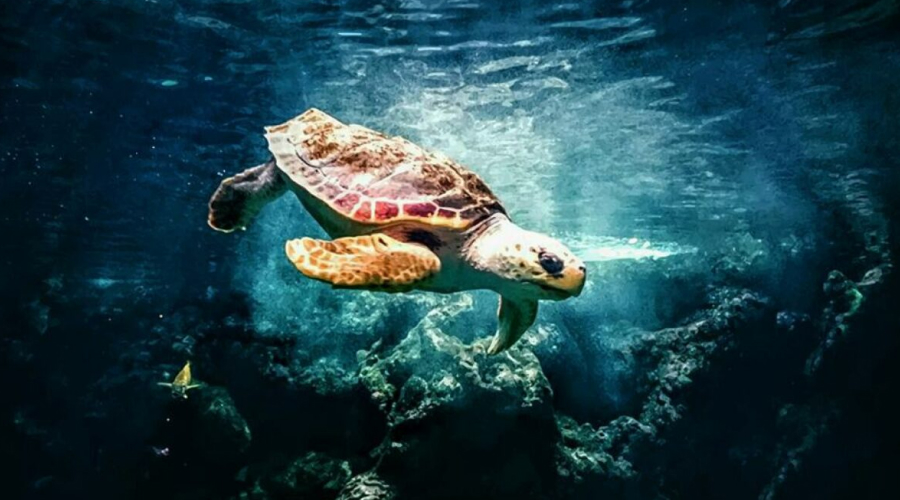 Diglipur is the place to watch the magic of nature where you get to see the female turtles making their way to the white sandy beaches to nest and lay eggs. This is a joyful experience to watch these gentle creatures carrying out their cycle of life. Watching turtles nesting or watching the tiny new born hatchlings scuttling over the sand towards the shimmering blue sea is definitely one of the best experiences to be seen and experienced in Andaman during January. Visit the site with a guide after sunset because these local guides would know exactly where the sea turtles lay their eggs. Since January is the best season for turtle nesting in Andaman, the chances of enjoying this phenomenon is maximum during this time. But tourists are also reminded to exercise their discretion and not to disturb these exclusive creatures or pose a threat to them.
Saddle Peak National Park, Diglipur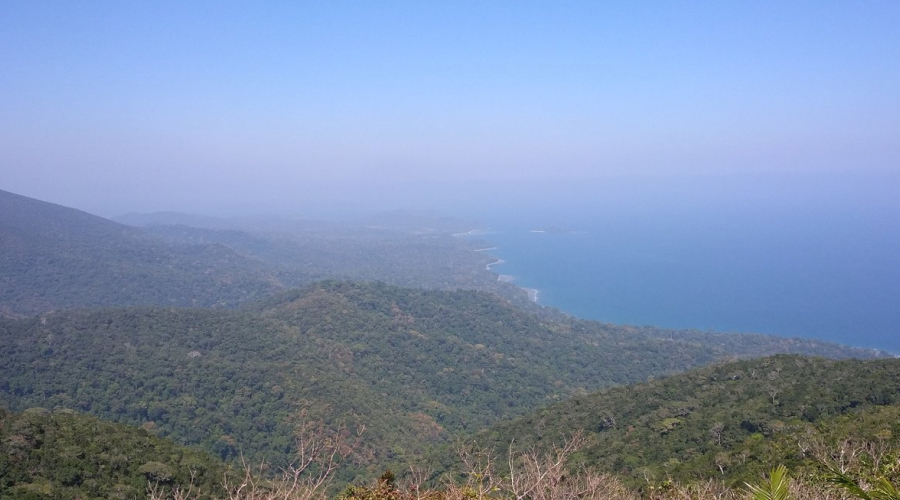 Saddle Peak is located at a height of 2,418 metres above sea level in Diglipur which is in Saddle Peak National Park. This is not a very frequented spot and is ideal to be explored on a January trip. The hill is moderate in altitude and it is quite chilly at the summit. From the peak, catch the exquisite views of the North and Middle Andaman Coast from the peak. As you walk through the lush forests, along the only river of Andaman revel at the beauty of nature. This place is also a photographer's paradise and will give you some memorable shots. Wildlife that is to be seen ranges from Andaman wild pig, Andaman hill mynah and other small birds and animals. The trek to the summit is medium-level in difficulty. The trek comes to a total distance of approximately 16 km with the time taken to be around 6 hours taking both descending and ascending from the base point into account.
Chidiya Tapu, Port Blair
Chidiya Tapu is mesmerizing at the golden hour of dusk and dawn. A January visit to Andaman shall remain incomplete without experiencing this heavenly site. Journey to the South end of the main island from Port Blair, which is approximately a 30 km drive to enter the magical zone of lively forest life inhabited by red-breasted parakeets, scarlet minivet, sea eagles and emerald doves at Chidiya Tapu. Chidiya Tapu as the name implies is Andaman's famous Bird Island. It also boasts of the rich mangrove forest cover. The brilliant colour of orange and pink during sunset across the seas is the favourite attraction for honeymoon couples in Andaman. Chidiya Tapu is a favourite haunt for people who want to enjoy the lavish beauty of sunset. A further journey of approximately 1.2 km trek to Munda Pahar Beach also known as Chidiya Tapu Beach is ideal for enjoying some quiet time, enjoying the beauty of the oceans and swimming in calm waters. This tourist spot becomes the breeding ground of several migratory birds in the month of January and hence has added attraction for tourists.
Long Island excursion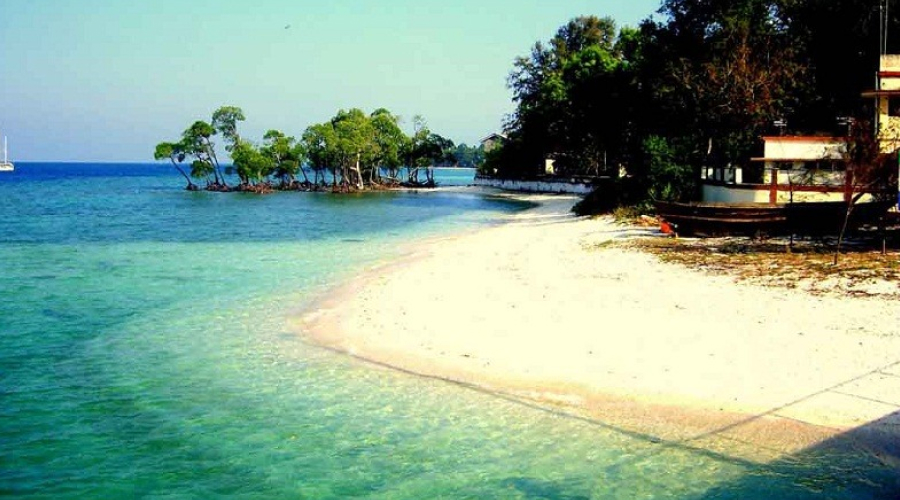 Long Island located approximately 35 km from Havelock and 82 km from Port Blair can be reached smoothly via a jetty. It is not commercialized and doesn't have much facility to boast of, but it definitely can boast of its secluded serene beauty. There is a government rest house where you can book your stay in advance. If you are spirited enough, you can even camp at Long Island after you obtain permission and seek assistance from the government rest house. Enjoy snorkelling, scuba diving, swimming and watching the merry dolphins playing their antics in the azure blue oceans waters. Enjoy the tranquillity and the peace of the Lalaji Bay and Merk Bay beaches. Take advantage of the beautiful weather in the month of January to enjoy a relaxing stay at Long Island in the middle of the Indian Ocean.
Sandbank, Diglipur
The most beautiful sandbanks that form a major attraction of North Andamans is a site to visit in Andaman in January. The sandbanks are naturally formed and reveal a walking path during low tide between Smith Island and Ross Island. Step into the sandbank and enjoy the thrill of walking on land that remains submerged under the ocean waters during high tides. Smith Island and Ross Island are connected by this white glistening sandbar that is best visible during the month of January. During the rest of the year, this sandbank remains mostly under the ocean waters. Enjoy this island connection as they become a single piece of land. Catch a boat plying from Aerial Bay near Diglipur every day between 7:34 AM to 2 PM to ferry tourists to and fro to this sandbank of Diglipur.
Snorkelling, Elephant Beach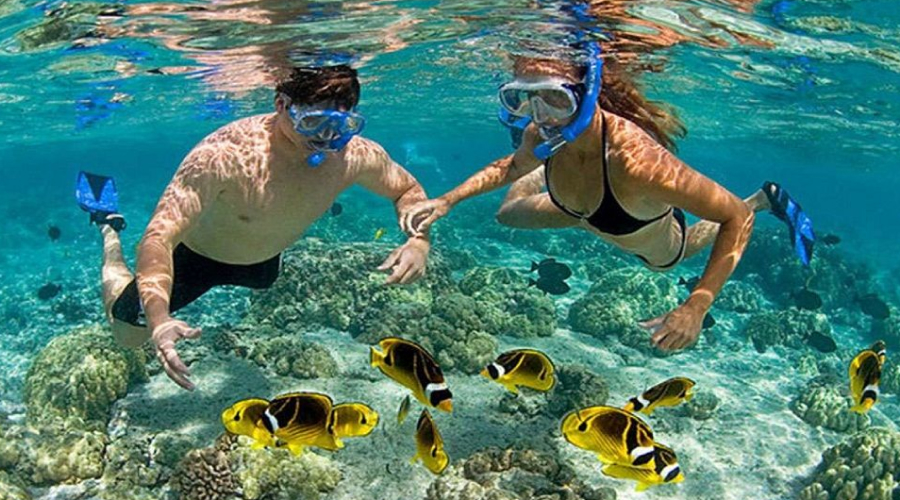 You don't know how to swim! But still you would love to see what the beautiful ocean depths look like! No worries, snorkelling in Elephant Beach can be one of the most cherishing experiences that you can enjoy on your Andaman trip. Get hooked to your expert instructor and get ready for the most enthralling deep sea adventure that you can ever imagine. This could be your ultimate thrill of the tour on your January holidays. Snorkelling is easier than scuba diving and you just have to be above 10 years of age. You can be absolutely free from tension because you would be under the supervision of the PADI Certified Instructors at the Elephant Beach or RadhaNagar Beach of Havelock Island. These beaches are blessed by nature with immaculate vibrant coral reefs that are inhabited by a diverse range of distinct marine creatures such as clownfish, pufferfish, soldierfish, Blue-spotted stingrays and angelfish. January is one of the best times for attempting snorkelling in Andaman at Neil Island, North Bay Island and Red Skin Island beaches when the sea remains calm and underwater visibility is at its best.
FAQ's
Is January the best time to visit Andaman?
The best time to visit Andaman & Nicobar Islands is between October and May as the weather remains pleasant. The mild sun and the sea breeze is ideal for sightseeing, water sports and beach activities. Monsoons months occur between July and September are not recommended because of the high tidal waves, incessant rains and strong winds that might prove a hindrance in your sea-faring and beach activities.
Is it good to go to Andaman in January?
The weather in Andaman in January allows full enjoyment of the temperate cold with plenty of sunshine during the day. It is a perfect time to venture outdoors and have thrilling experiences in the water like scuba diving, snorkeling, etc. However, expect intermittent rainfall in January, nothing that would hamper your experience.
Can we visit Port Blair in January?
Port Blair, similar to the rest of Andaman, has two seasons, the dry season (October to May) and the wet season (June to September). October to May is described as the best season to visit Port Blair as the temperature, rainfall and humidity is less compared to the rest of the year. The months from June to September, on account of rainfall and humidity Andaman sees comparatively less number of tourists.
Is it cold in Andaman in January?
January spells the beginning of the dry season in Andaman. The minimum and maximum temperature ranges from approximately 23°C – 29°C during this month. Andaman is never cold in January because there is no typical wintry spell in this Indian Archipelago. The presence of ocean all around makes the climate further moderate.