Andaman is known widely for its splendid pristine beaches and idyllic beauty of the breath-taking secluded islands. But when the nature loving tourists land up in the remote islands for a joyful vacation, they also try to bring home some mementos for their loved ones that would serve as cherishing memories of a dream vacation to a lovely destination. Definitely known for some mind-blowing, exciting water adventure and serene and rejuvenating experience in the lonely beaches of the beautiful islands, the Andaman and Nicobar islands has under its domain some of the most interesting and exciting shops that you wouldn't want to miss. The shopaholic in you will be thrilled as the cute little shops will catch your fancy till you cannot wait enough to be able to buy everything you see here. These markets of Andaman and Nicobar Islands are a definitely shopaholic's delight and will make your wallet feel lighter as you spend lavishly on some delightful and exciting items that are local commodities and are exclusive to this place.
There are several places where you can indulge in a shopping spree right from the popular Aberdeen Bazaar to the exclusive Andaman Handicraft Emporium. Andaman island markets offer some unique things like jute items, pearls, timber crafts and shells for sale. Another unique item available in these parts is the coconut handicraft. There are also night markets that do not sleep and remain open for tourists and travellers till late in the night. To identify some of the best shopping places of Andaman, we have the Aberdeen Bazaar, Sagarika, Electric Plaza, Shell-Based Products Markets and last but not the least the famous MG Road. There are certain vegetables and fish market such as S S Food market, Andaman Island Noni and IMFC that remain open 24 hours a day to cater to its buyers. No Andaman visit shall be complete without a peep at these bustling markets.
Andaman : A shopping delight
Here are some of the best places to shop while you are in Andaman.
Sagarika Government Emporium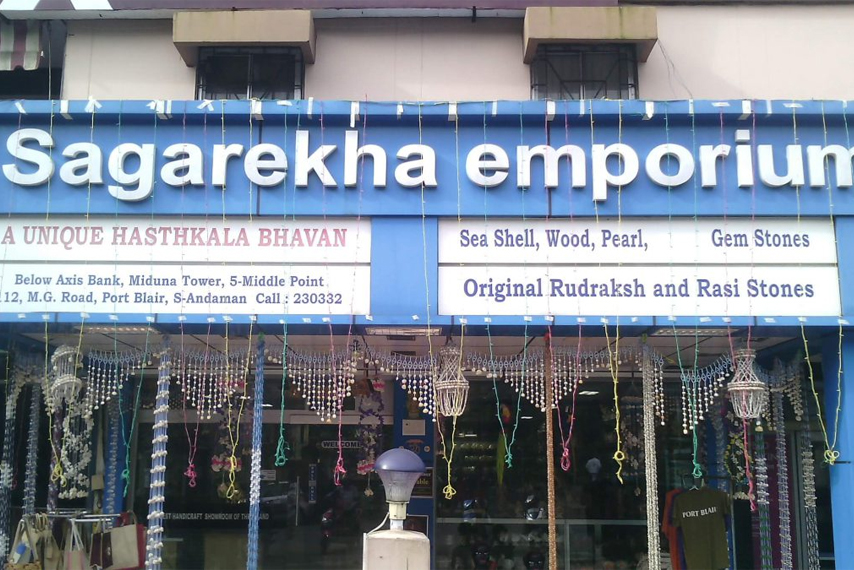 Sagarika Government Emporium exhibits some of the best creations of the locals that never fail to enchant the tourists. This emporium serves as a generous platform for the locals to showcase their work of art and sell their creations. Among the various beautiful items that are offered for sale, tourists buy a lot of items crafted from wood, seashells and jute as the primary materials used for making out stuff they sell. The items are all handmade. Here, you will get handicrafts and wooden items, mirrors and apparels. Everything they sell have good finishing and impeccable looks and are hence quite irresistible. The shop remains open on all weekdays except Mondays.
Andaman Handicraft Emporium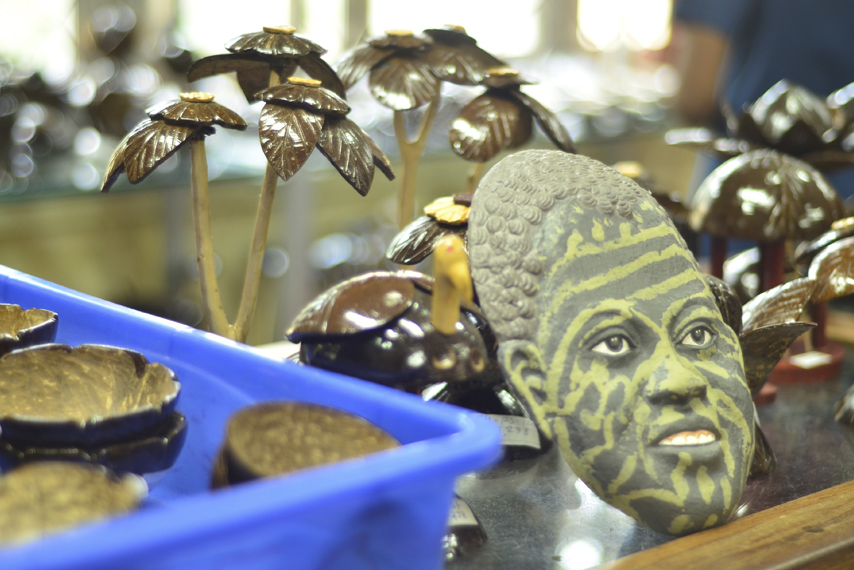 If some pretty handicraft items are what you have been looking for all this while, then the Andaman Handicraft Emporium is what you were looking out for all this while. This emporium is located in one of the most famous markets in Andaman. For a complete shopping experience during your Andaman trip, visiting this place should definitely be on the itinerary. This place is famous for pretty and intricate seashell articles and handicrafts. This emporium is located in the MG Road in Port Blair.
Aberdeen Bazaar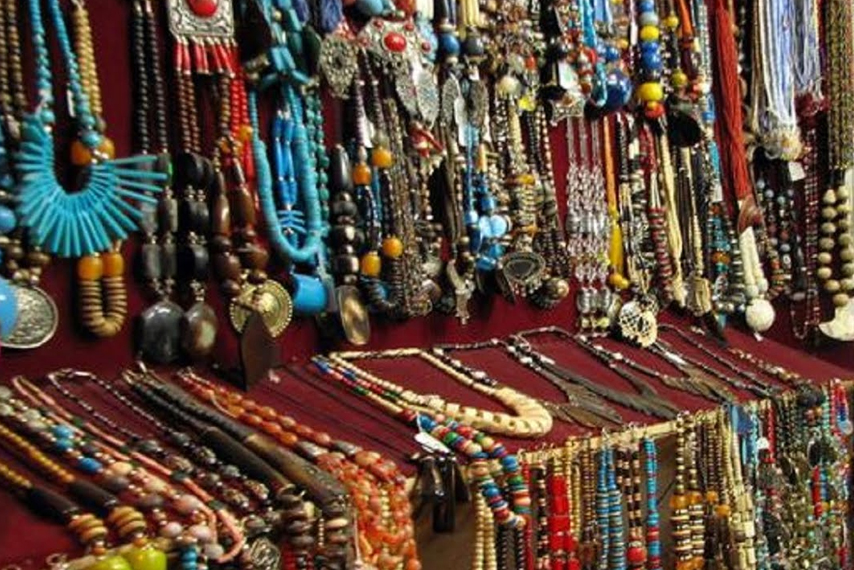 Aberdeen Bazaar is counted among one of the best markets in Andaman and it is located in Port Blair. This Bazaar caters to local people and tourists alike. Here, you can delightfully shop for every type of commodity, starting from the plain and simple household goods to fancy and fashionable everyday items. Aberdeen Bazaar is known for checking your skills at bargaining. No Andaman vacation is complete without a visit to this famous market place in Andaman. It also has some very famous eating places nearby. This market is open to public on all days of the week, from 9 am to 9 pm, except Monday.
MG Road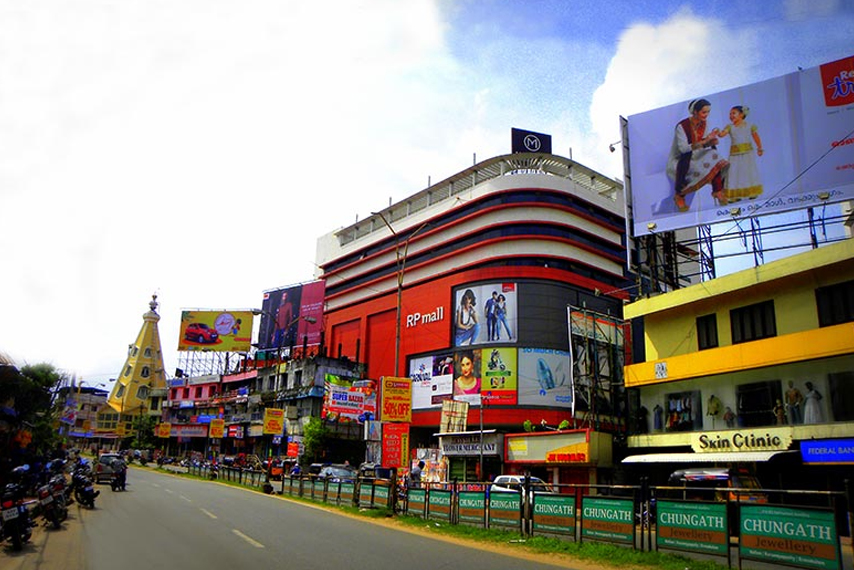 Named after the Father of the Nation, Mahatma Gandhi, the MG Road in Port Blair portrays Indian culture in the most amazing way. The MG Road is full of exciting shopping markets that sell all kinds of goods, right from common household items to expensive items. Even if you are on a budget trip to Andaman, you will definitely find something here in MG Market. The area is vast and offers a wide variety of shops. MG Road is also a favourite haunt for the food lovers and around this place you find several famous eateries and restaurants that would satiate your love for trying out local cuisine. It opens at 8 am in the morning and continues till 9 pm in the evening.
Queen Sea Covering Craft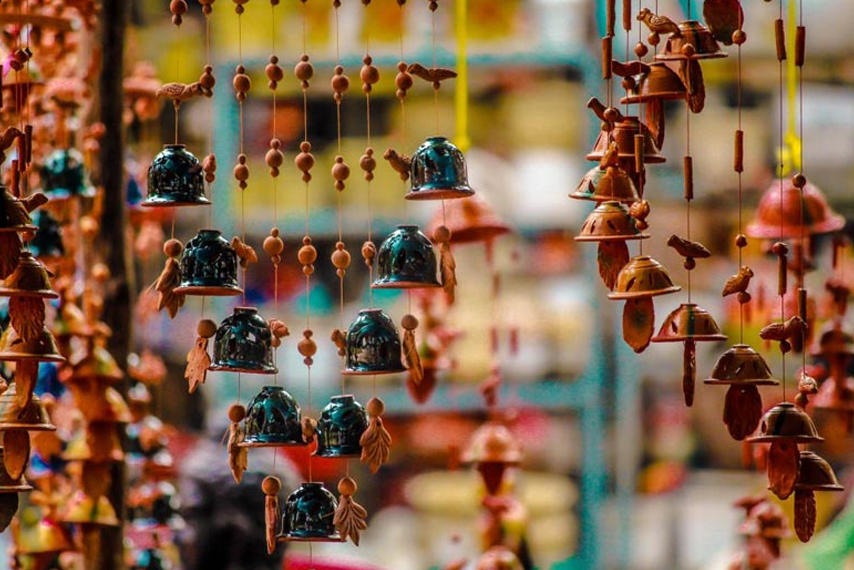 Queen Sea Covering Craft sells a wide range of items and is an ideal place for picking your mementos to carry back home for your loved ones. Items such as bamboo and cane handicrafts and items made from coconut shell carved expertly to give shape to lamps and many other beautiful commodities are available here. Seashell items are sold here that are most unique in all of Andaman and Nicobar Islands. Sea shell earrings, bracelets and lockets will surely catch your fancy and will satisfy you with the immense variety. The travellers love to shop here and the area bustles with crowd of all variety from 9 am in the morning to 9 pm in the evening.
Electrical Plaza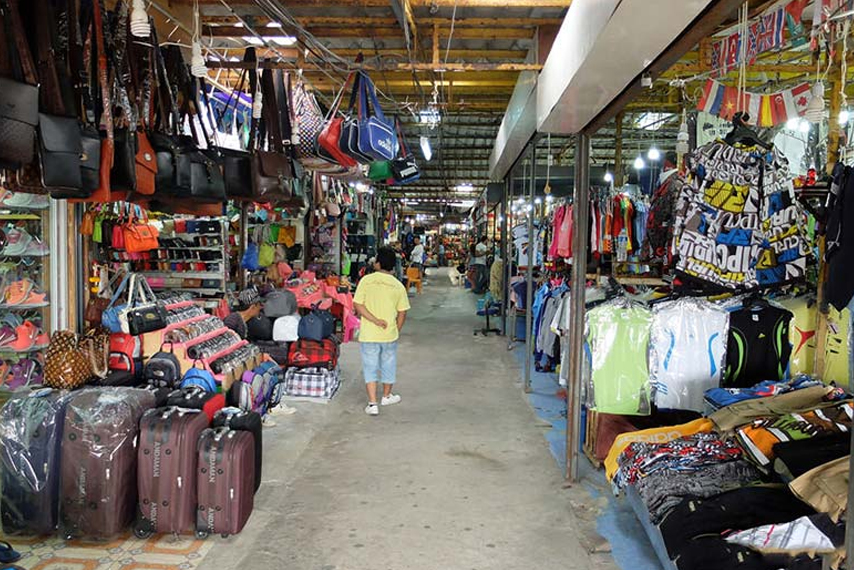 In case, you are looking for authentic electrical items to buy while you are in Andaman, Electric Plaza will cater to all your needs. This is where you find everything right from electric chargers to wires for your laptops, cameras and even television screens. This market acts as a rescue for those who have forgotten to bring their chargers or other important accessories along for the trip. This plaza is located at Port Blair, in Port Blair, Andaman and Nicobar Islands.
Beach Markets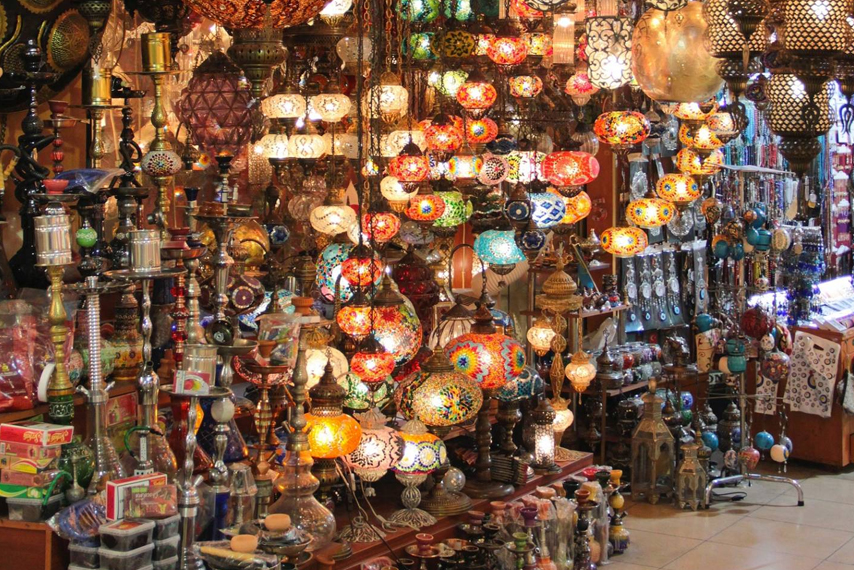 It is fun to shop from the beach markets. Andaman has several markets and one of the best beach markets in Andaman is the Market No. 3 at Havelock Island where you get a wide variety of commodities ranging from basic ingredients to fancy items. These markets are generally open only till afternoon and a unique item found in the shops here is wooden jewellery. You can even buy swimming or diving essentials if you have forgotten them. Beach markets are unorganized and temporary markets to be found in most of the popular beaches of Andaman.