Explore the Wonders of Havelock Island: A Guide to Magical Havelock Island
Introduction
Havelock Island has pleasant weather throughout the year. It can be visited all through the year. But the best months to visit Havelock can be identified as the months from October to March. Havelock Island is officially known as Swaraj Island. It is a jewel among all the islands of the Andaman and Nicobar archipelago and is a primary attraction. It is one of the few inhabited islands of the archipelago. Havelock Island is known for its pristine beaches, crystal-clear waters, and vibrant marine life. Havelock has become a sought-after destination for travellers seeking a tropical paradise for a lazy and relaxing vacation. Havelock Island is a must-visit in almost all itineraries of tourists and travellers who visit Andaman and Nicobar Islands for a beach vacation. Havelock Island has multiple attractions for visitors ensuring you make the most of your time on this enchanting island. Almost all the destinations will leave you dazed by their beauty and unique picturesqueness.
1. Radhanagar Beach (Beach No. 7)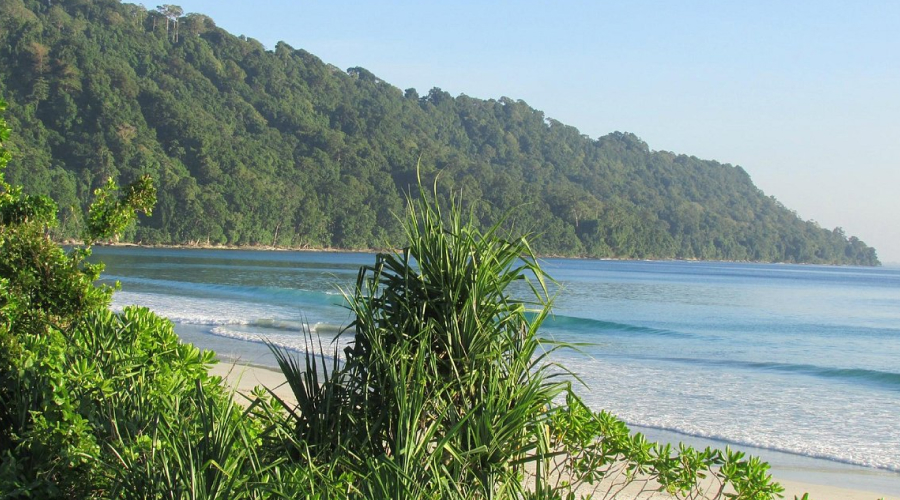 Radhanagar Beach is often referred to as Beach No. 7. It is very well noted in blogs and websites luring tourists to the beauty of Havelock Island. that has earned its reputation as one of the best beaches in Asia. The powdery white sand, turquoise waters and lush green surroundings create a picture postcard perfect setting. Whether you are a sunbather, swimmer or sunset watcher, Radhanagar Beach is a must-visit destination while you are in Havelock Island. Radhanagar Beach is noted for being the most picturesque beach in all of Andaman and Nicobar Islands and is an ideal destination to watch glorious sunsets. Surrounded by rainforest, turquoise water, white sand and lush, green woodlands, this beach creates magic with nature's tools. Going barefoot will be a unique experience while taking in the beauty of the beach sunset.
You can also check our Andaman Tour Packages
Activities that you can enjoy in Radhanagar Beach of Havelock
Sunbathing on the pristine beach
Swimming in the clear, calm waters
Enjoying a mesmerizing sunset; sunset watching at Radhanagar Beach is rejuvenating. As the liquid golden rays colour the waters of the seas and create and molten magic, you stay transfixed wondering at the naturally created beauty of nature, sun and seas.
Long picturesque walks along the sea line
Eating and drinking on the beach shacks
Collecting shells and watching their beauty before keeping them back on the beach
Watching the fascinating sea creatures that get washed towards the beach and get trapped in the waters between the rough big boulders.
2. Elephant Beach: The Fascinating Underwater World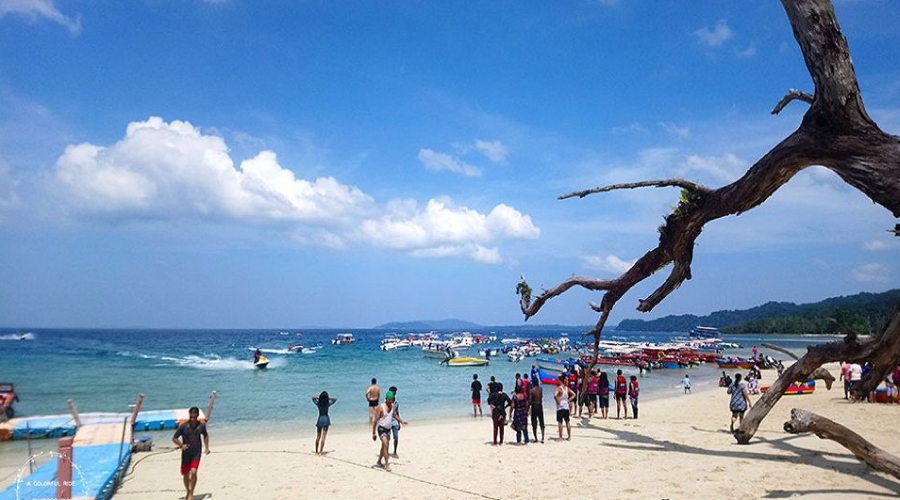 Elephant Beach is a haven for water sports enthusiasts, Elephant Beach lures tourists and travellers with its vibrant coral reefs and diverse marine life. This beach is accessible by boat or a picturesque jungle trek, and offers an array of water activities, making it a must-visit for those seeking underwater adventures.
Activities on the Elephant Beach
Snorkelling is a must for exploring the rich abundance of marine ecosystems that is unique to this part of the Andaman seas.
Scuba diving for a close encounter with the fascinating colourful coral formations and the stunning diversity of life berating and living in the folds of these gorgeous corals.
Glass-bottom boat rides for a unique view of the underwater world.
Swimming in the shallow seas.
Walking along the salty waters as they ebb and flow and with it brings the myriad small fishes, shells and other types of creatures from the sea to the sand.
3. Kalapathar Beach, Beauteous Wildness of Seas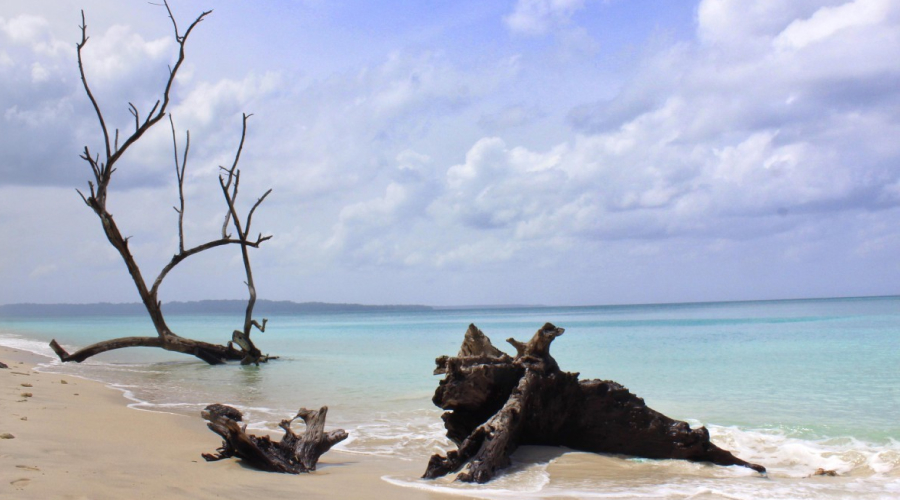 For those craving solitude and natural beauty, Kalapathar Beach is an ideal vacation destination in the Andaman and Nicobar archipelago. The contrast that is created by the blocks of black rocks set against the pristine, sun-kissed, white sand forms a striking landscape that is alluring and captivating. This tranquil beach is perfect for introspective walks and relaxation away from the more happening and crowded tourist spots on the island. Maybe the beach owes its name to the black rocks that dot the sparkling white sandy coastline. It is a charming destination located at the tip of Havelock Island. Kalapathar beach is located around 13 kilometres by car from Barefoot Resort at Havelock. Once you reach Barefoot, you have to trek through a picturesque ancient jungle for about 20 minutes to reach this secret and secluded beach. This beach trek in Havelock is ideal in the morning hours when the forest comes to life with the chirping of flocks of birds across every branch of the giant ancient trees of the forest that seem to stand on guard protecting the solitude and sanctity of the island and this unique peaceful beach. You can also opt to stop by the local village for lunch on the trek back.
Activities:
Long leisurely walks along the beach with your partner and also solo sojourns.
Photography is a very good option to capture the changing colours of the sky and also the beauty of the beaches and sands and the incessant waves crashing on the beach. Let these photographs create some fabulous memories with your near and dear ones for you to take back home.
Finding a peaceful spot for meditation.
Beachcombing and shell collection for satiating personal curiosity and having a unique time examining the sea life. Understand that carrying shells or any other kind of sea flora or fauna out the archipelago is illegal. So leave what you collect there itself other than what you buy and do remember to carry proper invoice of the shell items that you buy to carry back.
Kalapathar Beach is far away from the crowded points of Andaman Islands. It is a long beach that appears beautiful and serene at all times of the day but takes on a golden hue and dons an extra magical attire in the early mornings. The sands then appear to be moulded of gold. The stunning view of the sunrise at this beach of Havelock Island will keep you speechless and render unforgettable memories.
4. Vijaynagar Beach (Beach No. 5): Haven for Peace Lovers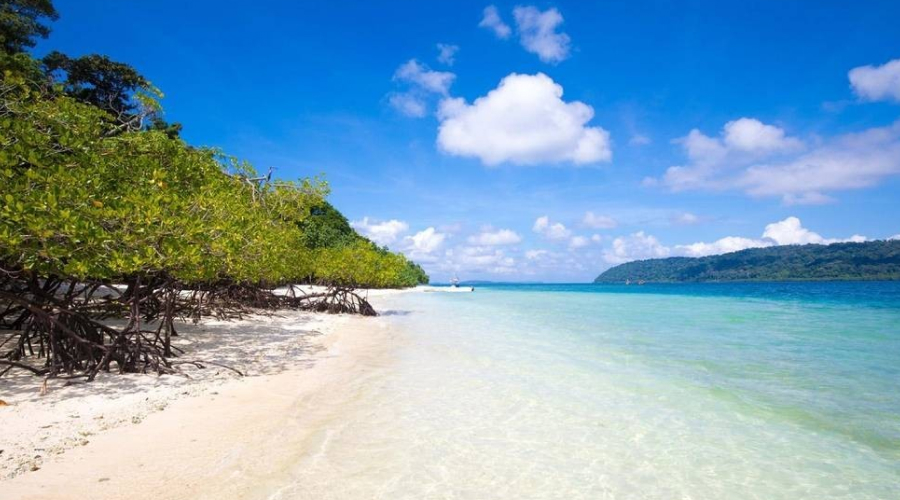 Vijaynagar Beach, also known as Beach No. 5, is known for its long stretch of white sand and calm waters. It offers a serene atmosphere, making it a great spot for those seeking a peaceful escape from the busy everyday life full of hustle and bustle. Whether you're looking to engage in water activities or simply unwind, Vijaynagar Beach provides the perfect setting to all your heart's desires. Take a walk or a jog along the coast which remains relatively secluded to watch a glorious sun rise and have a great beginning to a day in this magical island of Havelock in the middle of the Indian Ocean. There is ample sunshine on this beach throughout the day interspersed by shady trees in case you want to take refuge from the direct rays of the sun at mid-day. Cool breeze and swings on the beach letting your feet dip into the warm seas as you swing merrily is a unique experience. It is a perfect beach for nature lovers and solitude lovers. This exceptionally beautiful beach is iconic and a primary attraction of Havelock Island.
Activities:
Strolling along the expansive beach and feel the fresh, salty across your face and skin.
Enjoying a quiet swim in the calm and shallow waters.
Beach picnics and relaxation by simply lazing around morning till evening with a book and some sunscreen lotion.
Lie on a hammock watching the seas and breathing the salty freshness of the air away from civilization and concrete jungle.
Gobble some yummylicious snacks or slowly sip some drinks as you nature watch or relax by the gentle seas.
5. Kala Pathar Forest Reserve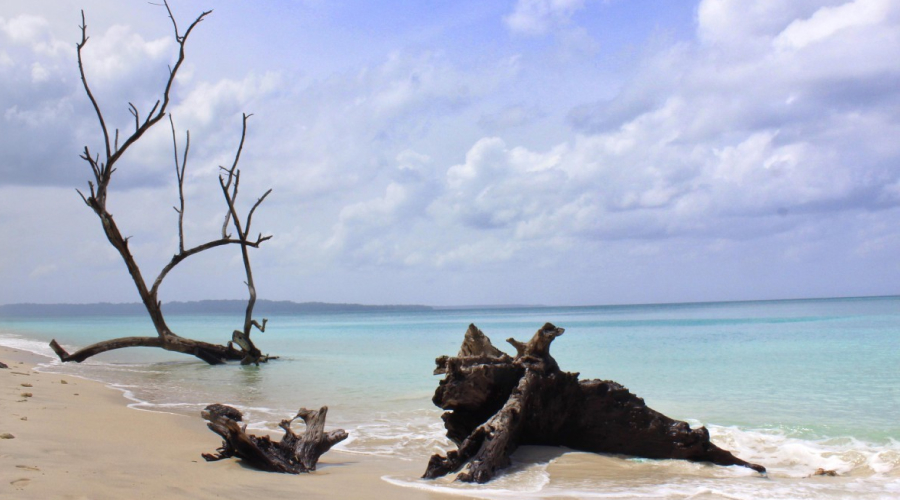 Embrace nature at its best and rejoice at the peace and beauty of the Kala Pathar Forest Reserve. It is a dense forest area near Kalapathar Beach. This stretch is ideal for nature walks and birdwatching. This reserve allows you to explore the island's rich biodiversity. Engage in a sensory journey through the lush greenery and discover the diverse flora and fauna of Havelock.
Activities at Kala Pathar Forest:
Nature walks to discover the island's biodiversity.
Birdwatching for bird enthusiasts.
Photography to capture the natural beauty.
6. Dive India: Safe and Mesmerizing Deep-Sea Exploration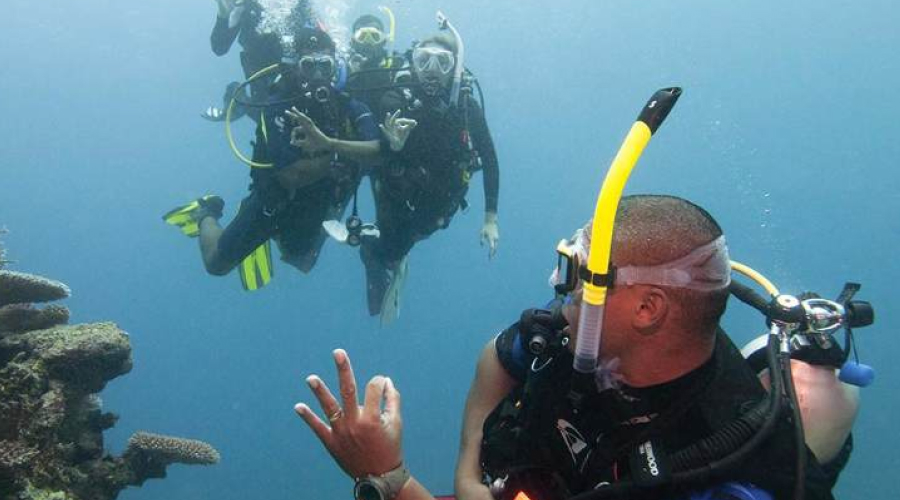 For those with a premeditated desire for underwater exploration, Dive India is a leading dive centre in Havelock, which is a must try. It offers a range of diving courses and guided dives into the inviting warm blue waters in the vicinity. Dive India provides a gateway to the mesmerizing underwater world surrounding the Andaman Islands. Whether you're a novice or an experienced diver, Dive India caters to all levels of expertise. They also provide the necessary gear and take you safely around. They make you comfortable and are equally good with the brave hearts as well as the chicken hearts. Whether you are a teenager or a senile visitor eager to have a look at the mysterious underwater water, you can sign up with Dive India for a memorable exploration of the sea bed and its mind-blowing magical world of intriguing creatures.
Activities:
Scuba diving courses for beginners.
Guided dives to explore vibrant coral reefs.
Underwater photography to capture marine life and you.
7. Neil's Cove for Unending Tranquillity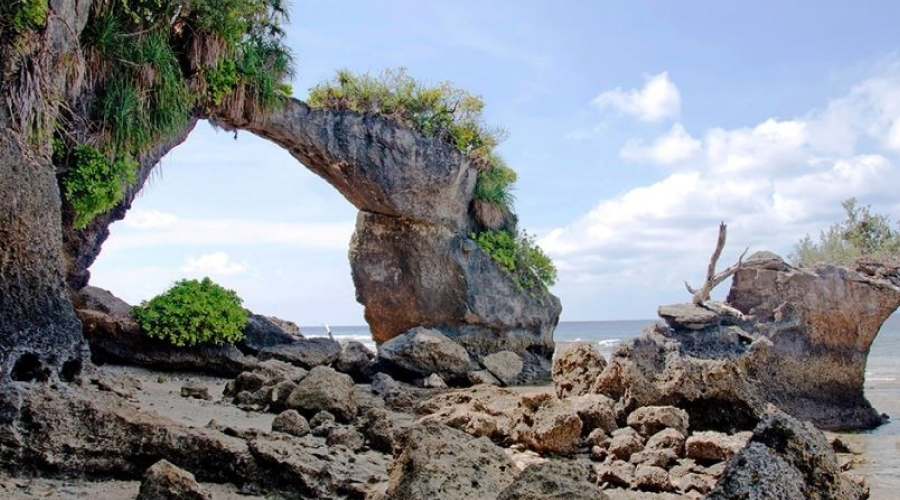 A splendid lagoon with fresh water streams, Neil's Cove lies northwest of Radhanagar Beach at Havelock. Escape the crowds and discover the tranquillity of Neil's Cove and find a place for yourself to cocoon your spirit for a blissful experience of the untamed sea and nature. This relatively secluded beach offers a peaceful retreat, surrounded by lush greenery and a serene atmosphere. Neil's Cove is an ideal destination for those seeking solitude and a connection with nature. It is a heavenly combination of white sandy shores, crystal-clear waters and lush greenery along the coastline. The gentle waves and the hues of the setting sun can create some memorable fantastic moments for all visitors. It is secluded and never crowded and the presence of crocodiles in the lagoon waters makes this place wild, thrilling and exciting. Make the most of your vacation by relaxing on the white silky sands of the cove.
Activities at Neil's Cove:
Relaxing on the quiet beach and soaking in the serenity.
Meditating on the sands by the sea.
Nature walks in the surrounding greenery or along the bright blue seas.
Contemplation and soul searching.
Painting or following your passion, be it dance or yoga.
8. Mangrove Creek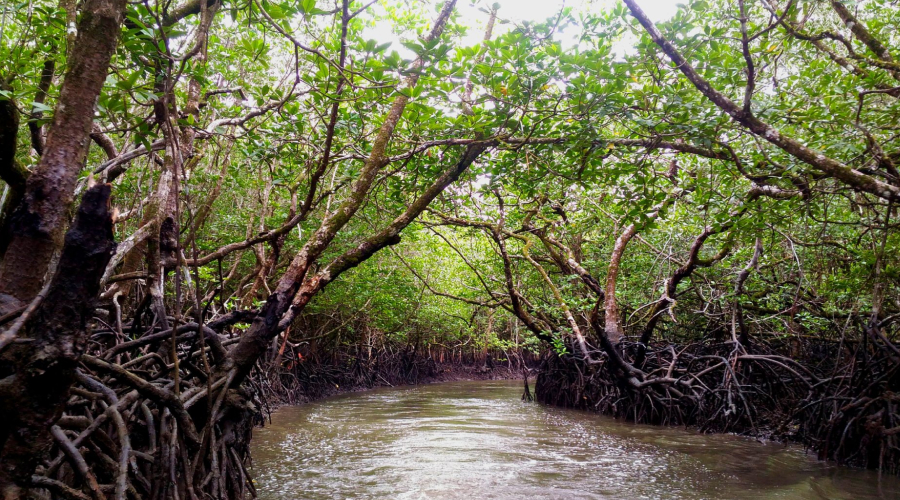 Explore the unique ecosystem of Havelock by taking a boat ride through Mangrove Creek. The mangrove forests are not only ecologically significant but also provide a picturesque setting for a boat excursion. Discover the intricate network of mangroves and spot various bird species along the way. This creek hosts a rich biodiversity, supporting various species of flora and fauna, including mangrove trees, birds, reptiles, and aquatic life. Go for a night time star gazing and bioluminescence watching through night kayaking ventures. Local guides offer informative tours, sharing insights about the mangrove ecosystem, local species and conservation efforts. While you are at it, don't forget your sunscreen, hats and insect repellent to protect yourself against sun and insects. The Mangrove Creek in the Andaman Islands offers a captivating and enriching experience taking in the magic of nature's wonders. These mangroves are ecologically of immense value to nature and creation as they protect coastlines from erosion and contribute to the overall health of the coastal ecosystem.
Activities among the mysterious mangrove settings:
Night kayaking expeditions for ultimate thrill and watching in awe the mystical phenomenon of bioluminescence accompanied by a star gazing expedition.
Boat rides through the mangrove creek at day time.
Birdwatching to observe local avian species.
Photography to capture the mangrove landscapes.
Tips for Hassle-free and Enjoyable Exploration of Havelock
Best Time to Visit Havelock Island: The beauty of Havelock is mesmerizing and remains so for the entire year. It is serene and peaceful with life that is closely associated with the seas and portrays a simple harmony with nature. Thus Havelock can be visited throughout the year. Even then the best time to visit Havelock as a tropical paradise is from the month of November to April when the weather remains pleasant and water activities are highly accessible and peaks in their hospitality due to increased tourist influx.
Precaution during Water Activities: Ensure you have the necessary gear for water activities, such as snorkelling masks, fins and reef-safe sunscreen. Go with the instructions of the guide. Read and understand the terms and conditions. Fill the required forms thoughtfully. Abide by the rules laid out for the protection of the reef and conservation of nature.
Local Guidance: Hiring local guides for activities like trekking and exploring the forest reserve is advisable as it will help you to enhance your experience and learn more about the surroundings.
Accommodations: Book accommodations in the island well in advance, especially if you are travelling during the peak tourist season, in order to secure the best available options.
Responsible Tourism: Respect the local environment and marine life. Follow guidelines for responsible tourism, such as avoiding littering and avoid disturbing the wildlife around you. Also understand that Andaman and Nicobar Islands is a fiercely protected region on account of the unique tribes and aborigines who inhabit many of the islands. So abiding by the rules and restrictions prevalent to protect these unique races is absolutely unconditional.
Havelock Island is a paradise waiting to be explored, offering a diverse range of attractions and activities for every traveller. From the iconic Radhanagar Beach to the serene Neil's Cove, each destination on the island contributes to its unique charm. Whether you're an adventure seeker, a nature enthusiast, or someone looking to unwind on pristine shores, Havelock has something to offer to you at all times of your visit. Embrace the magic of this tropical haven and create memories that will linger long after you leave its shores.